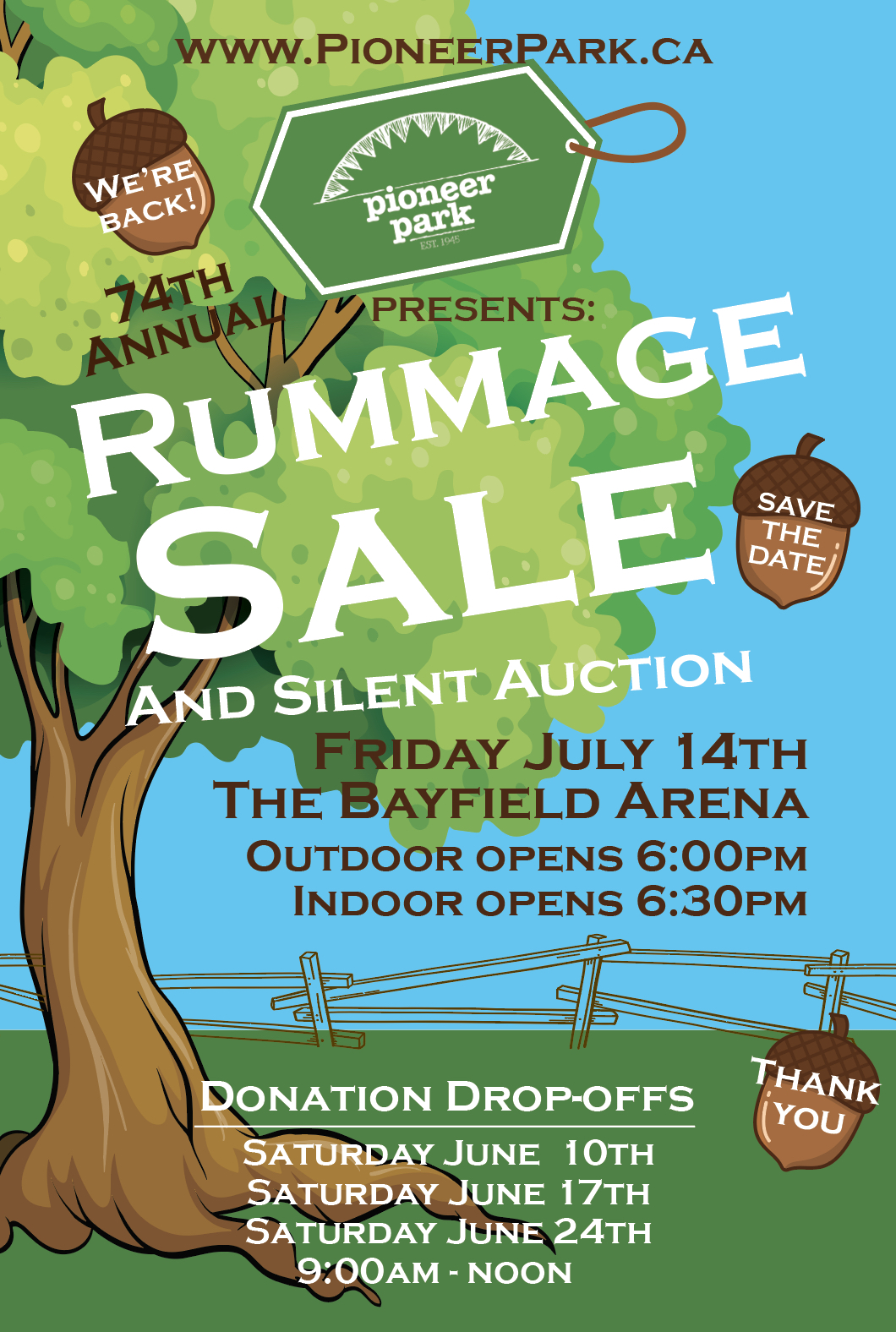 Pioneer Park's Annual Rummage Sale – returns for its 74th year!!
The annual rummage sale is many things.
It is the single largest revenue generator, that supports efforts to maintain a vibrant, healthy and open park space.
It is a generations-old community event that pulls our village together to kick off the summer season.
And with our community's support, we predict this will be the most successful event ever!