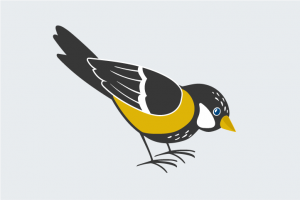 February is for the Birds
The Huron County Library is celebrating our feathered friends this winter. Learn about and find new appreciation for the many types of birds that weather the winter months along with us. Note that we have used the humble chickadee in our Huron Hygge logo this year.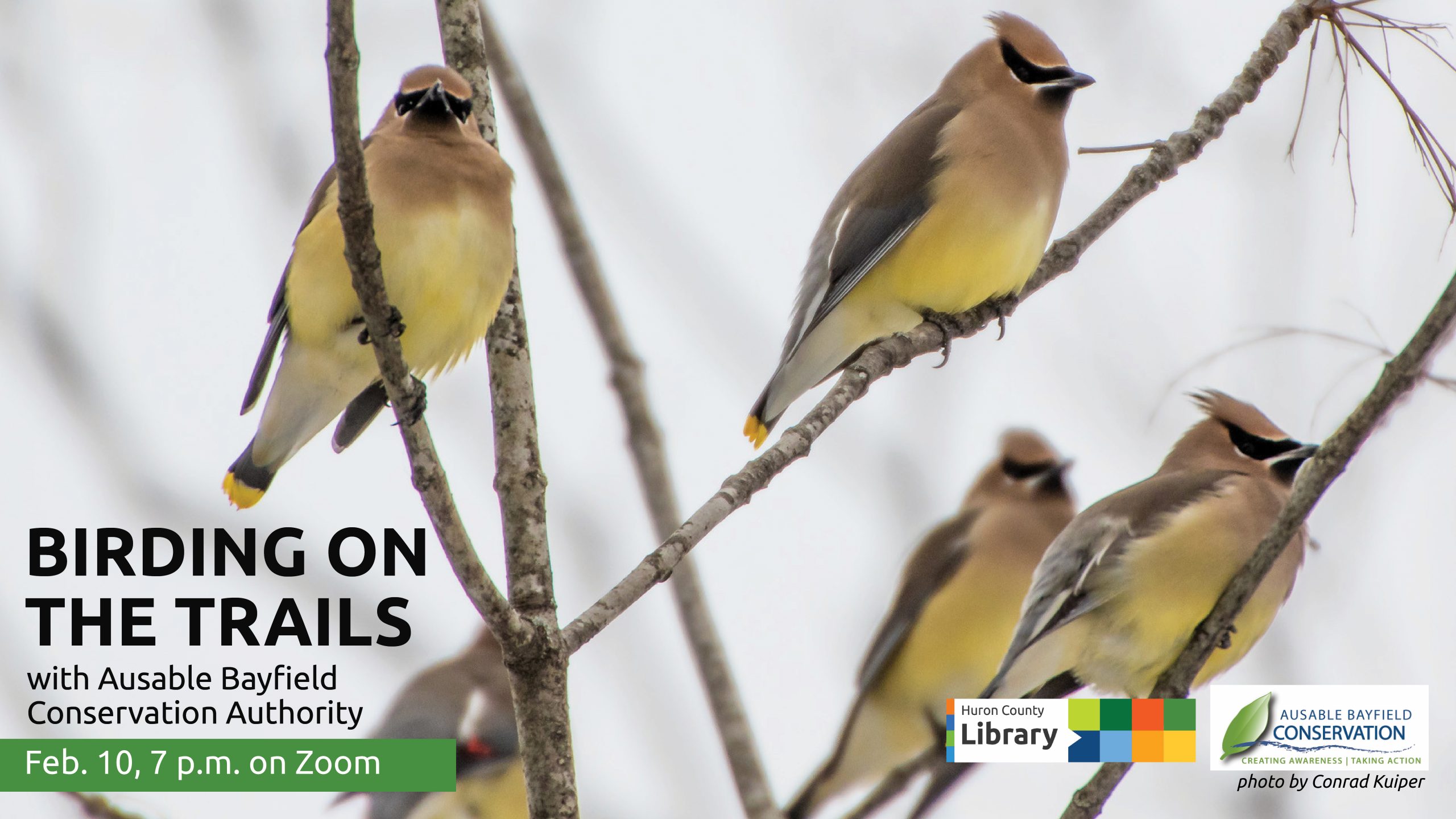 February 10 @ 7:00 pm – 8:00 pm
The Huron County Library is pleased to welcome Ausable Bayfield Conservation Authority for a talk about birdwatching on Huron County's trails. What kind of birds are you likely to see on the local trails? What should you bring with you? What can we learn from the birds? All are welcome to join us Feb. 10, 7 p.m. to learn more!

Winter is a great time of year to spot birds around Huron County! Whether you are out on the local trails or watching your backyard bird feeders, there is still plenty of bird activity to enjoy despite the colder temperatures. So bundle up and join our Bird Bingo to see how many local birds you can find for a chance to win a birding prize pack. The prize pack includes a squirrel buster feeder, 10 pounds of seed, Feed the Birds book, suet and suet feeder, and more!
To win, complete a row or column on the Bingo sheet and return to your local Huron County Library branch by March 4, 2022 to be entered into a draw.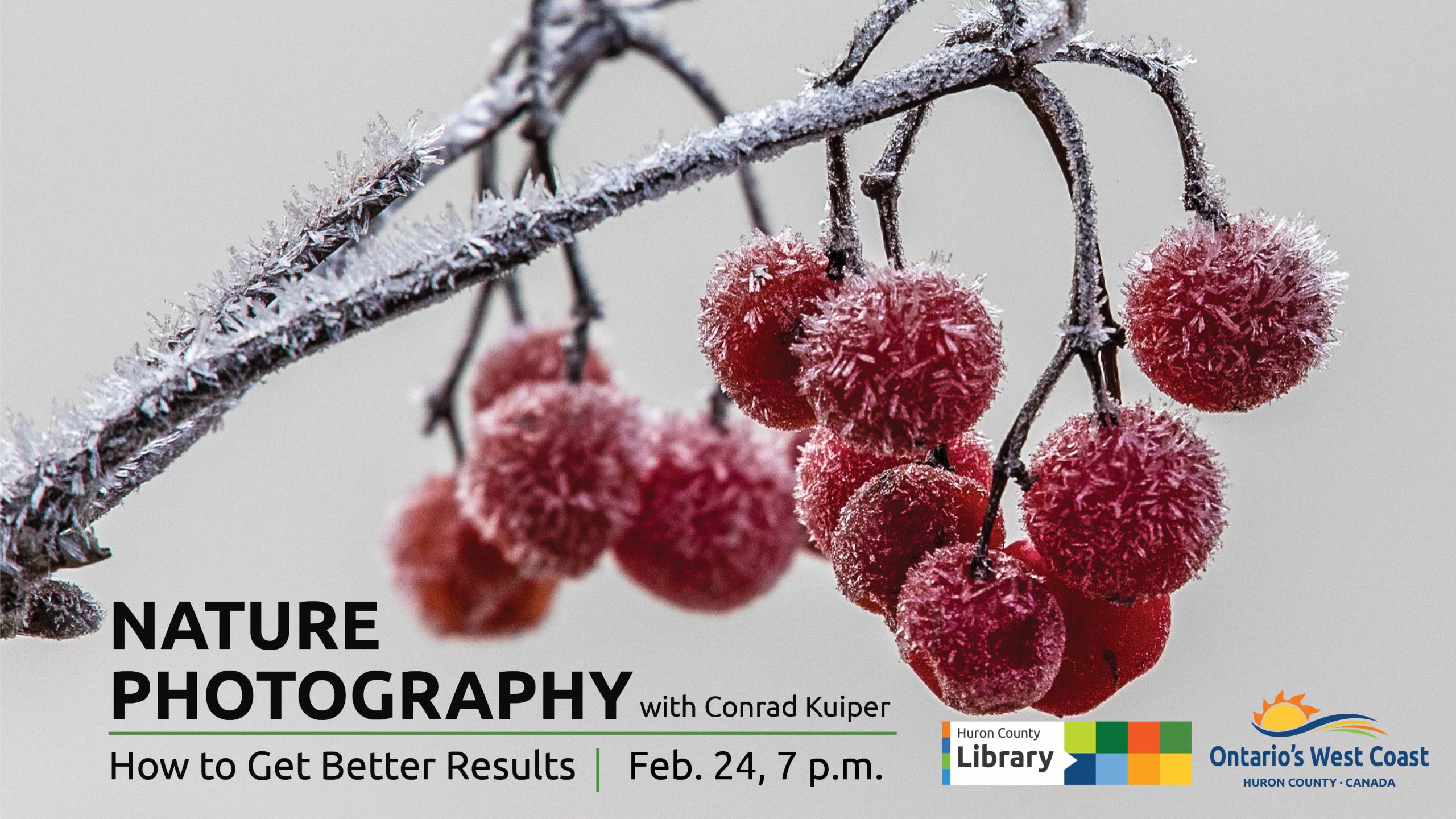 February 24 @ 7:00 pm – 8:00 pm
The Huron County Library is pleased to welcome Conrad Kuiper, Photography Club of Bayfield president, as he shares tips on how to get better results with your nature photography. Fancy cameras are not required to benefit from these best practices, but are welcome nonetheless.
Following Conrad's workshop, put your new skills to work by getting outdoors and photographing the nature that surrounds us here in Huron County. Show us the plants, animals and natural landscapes from across the County that inspire you. Presented in partnership with Ontario's West Coast, entries must be submitted by March 24, 2022 for a chance to win a high quality, 16×20 framed and matted print of your winning photograph. Two runner-ups will also be awarded a framed and matted 8×10 print. Thanks to 519 Prints & Frames for the prizes.
Click here to register for the Nature Photography Workshop and for information on the Photography Contest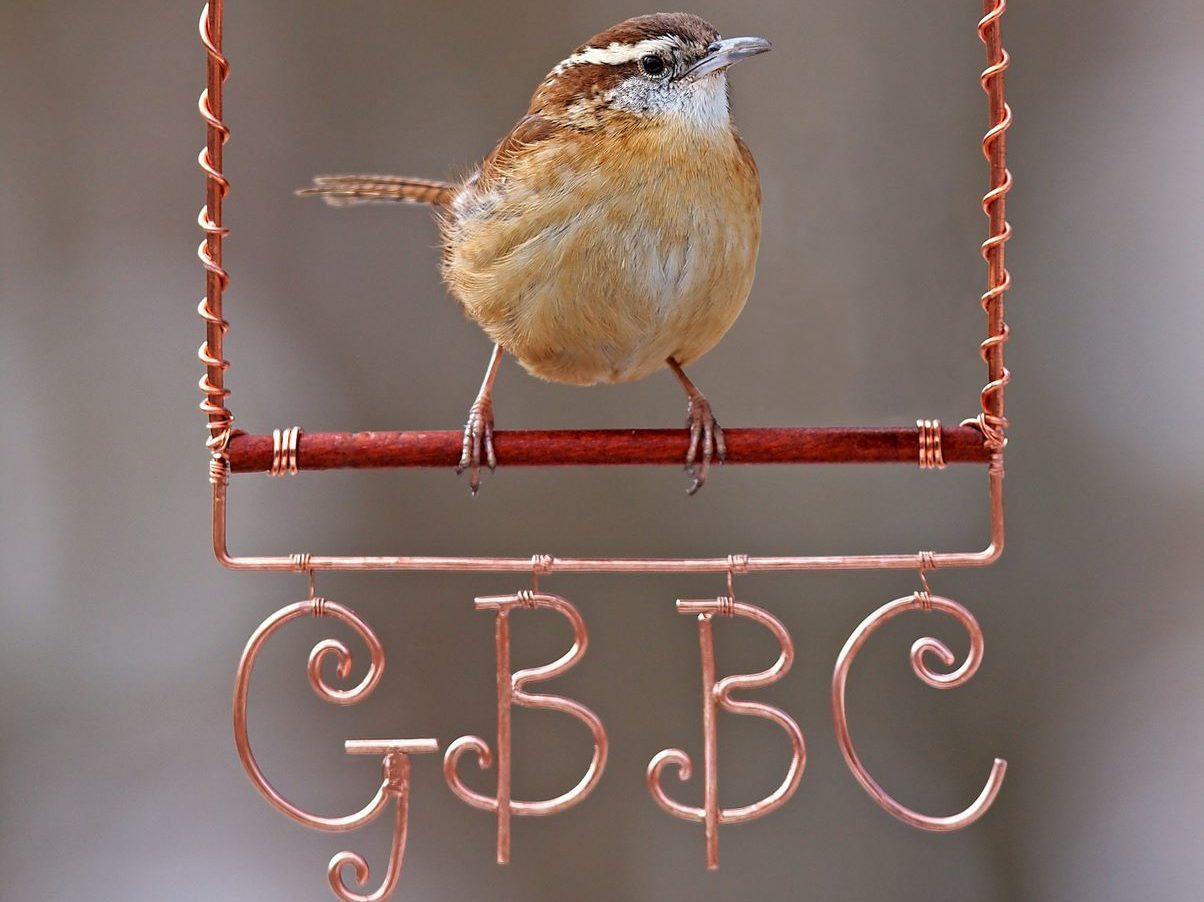 February 18-21, 2022
Each February, for four days, the world comes together for the love of birds. Over these four days we invite people to spend time in their favorite places watching and counting as many birds as they can find and reporting them to us. These observations help scientists better understand global bird populations before one of their annual migrations.
Visit the website to participate or register for the Free webinar on Wednesday, February 16 at 2:00 pm