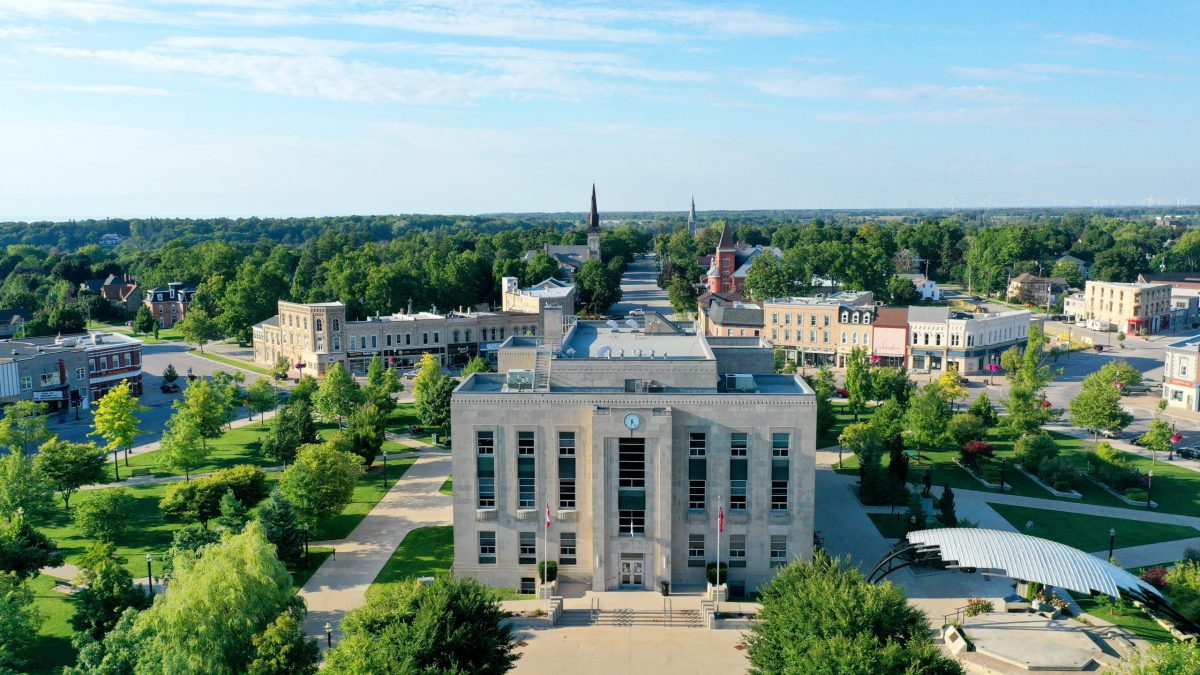 Goderich, known as the "prettiest town in Canada", is Huron County's largest community. A busy port, it is the only deepwater port on the eastern shore of Lake Huron, welcoming 250 ships annually. In the centre of town, you'll find The Square (actually an octagon) with shopping, dining, festivals and events, and Culbert's Bakery— home of the famous cream puff.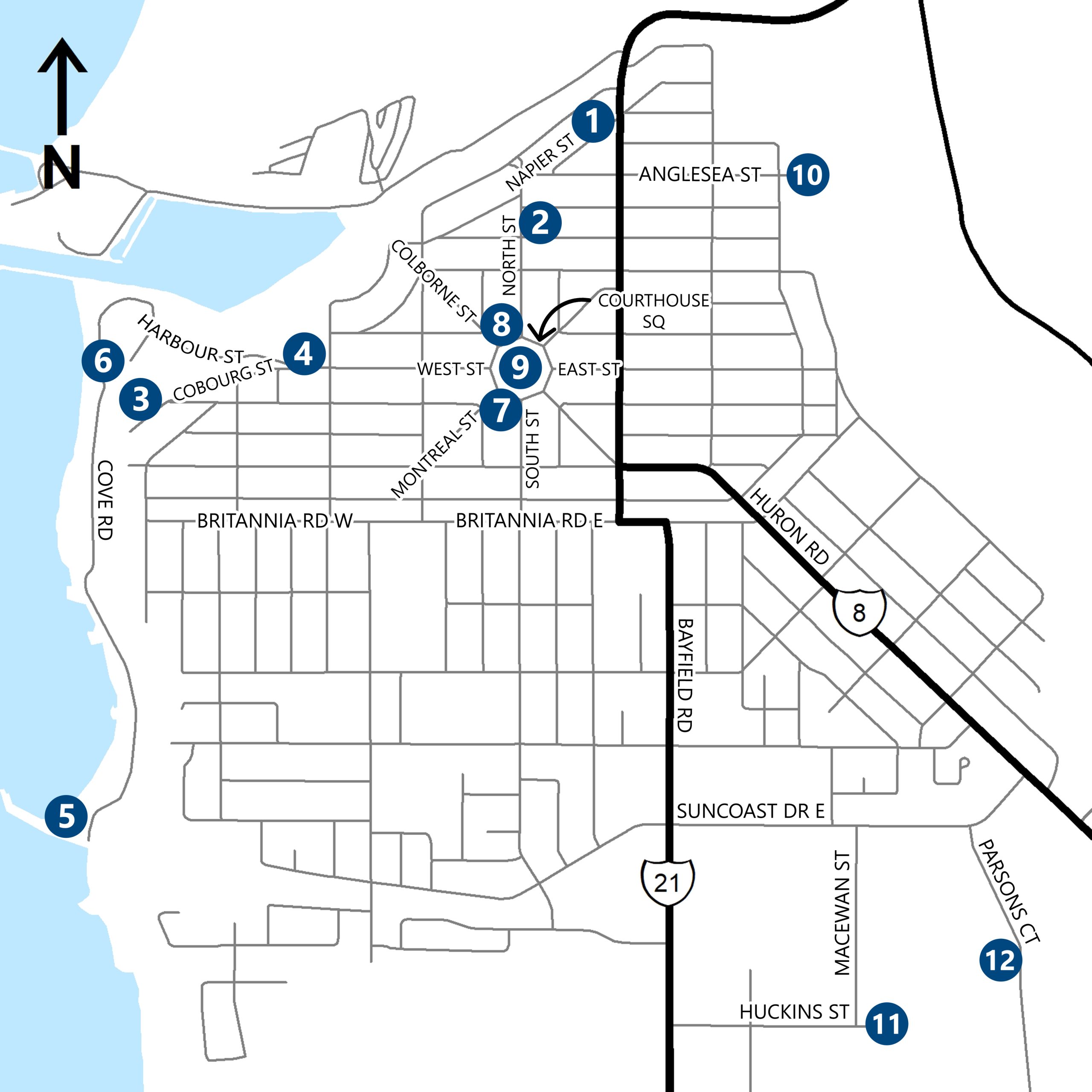 199 Anglesea St, Goderich
A bouldering gym offering bouldering for all levels. Fun and fitness are the main purpose for beginners. Bouldering is one of the most efficient ways to learn climbing techniques and increase your strength and mobility. And it's fun!
10. Maitland Woods
390 Parsons Ct, Goderich
Maitland Woods is a 3.4 km loop trail right in Goderich. This is a popular trail for birding, hiking, and walking, but you can still enjoy some solitude during quieter times of day. The trail is open year-round and is beautiful to visit anytime. Dogs are welcome but must be on a leash.
430 Parsons Ct, Goderich
Goderich's craft brewery, Square Brew opened in 2017. Focusing on beer that they like to drink and served in a casual atmosphere. All their beer is made in-house at their brewery and is offered by the glass in their taproom or cans to-go.
Fun Fact
Goderich Salt Mine
Goderich is home to the world's largest underground salt mine. Located at the mouth of the Maitland River it extends several kilometres under Lake Huron. The salt mine is as deep as the CN Tower is tall.  The Goderich Salt Festival is celebrating everything salt from September 15 – 17th.