Fishing & Paddling
From anglers looking to reel in the catch of a lifetime, to families just looking for some fun on the water, the opportunities for fishing and paddling in Huron County are endless.
Anglers can try their luck casting into Lake Huron for rainbow trout, chinook and coho salmon, yellow perch, smallmouth bass, and walleye, or travel further inland to one of the many streams and rivers found throughout Huron County.
Spend the morning fishing!
Fly Fitters
Fly Fitters provides anglers of all levels with guided fly fishing, Spey fishing, and sport fishing adventures on the Maitland, Bayfield, and Saugeen Rivers.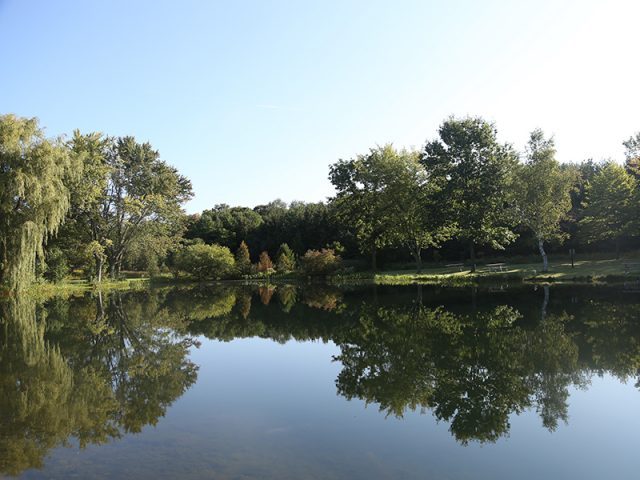 Falls Reserve Conservation Area
80900 Falls Reserve Line, RR#4, Goderich
Falls Reserve Conservation Area has a reputation for excellent year-round fishing. They have a pond that is stocked each spring with rainbow trout and also contains a sustainable largemouth bass population.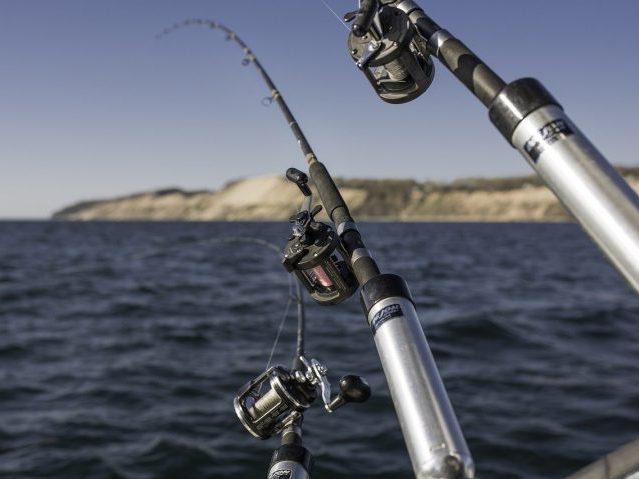 Grand Bend Fishing Charters
10261 Pinetree Drive, Grand Bend
Enjoy fully-guided fishing charters for salmon, trout, and walleye using the best fishing equipment with Grand Bend Fishing Charters. Charters run April through September.
Maitland Valley Fishing Charters
North Harbour Road West, Goderich
Fishing charter services to individuals and small groups for sport fishing on Lake Huron from early May through the end of September each year.
Whether canoeing or kayaking, Huron County offers a variety of paddling opportunities ranging from flat water rows to mild white water adventures. Try out the 2-3 day leisurely trip from Wingham to Goderich along the Maitland River, stopping at campgrounds located along the way.
Grab a rental & hit the water!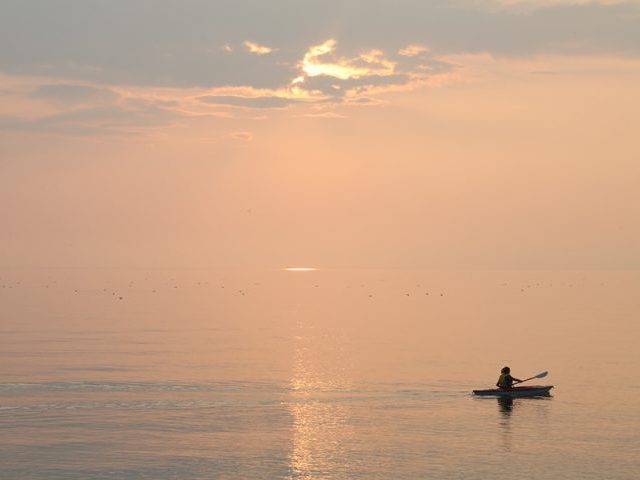 Bayfield Marina
Rent a canoe or kayak from the Bayfield Marina and paddle up the mouth of the Bayfield River. If the lake is calm, paddle out past the pier walls to open water.
Courtesy of Pinery Provincial Park
The Pinery
9526 Lakeshore Road, Grand Bend
At The Pinery, you can rent canoes, kayaks, paddleboards and paddleboats by the day or hour.
Courtesy of River Adventures Grand Bend
River Adventures Grand Bend
4 Main Street, Grand Bend
River Adventures offers safe, socially distanced, family and dog friendly dinghy rentals. Inflatable boats with hard floors and electric motors at family friendly rates. Come for a cruise on the beautiful Ausable river!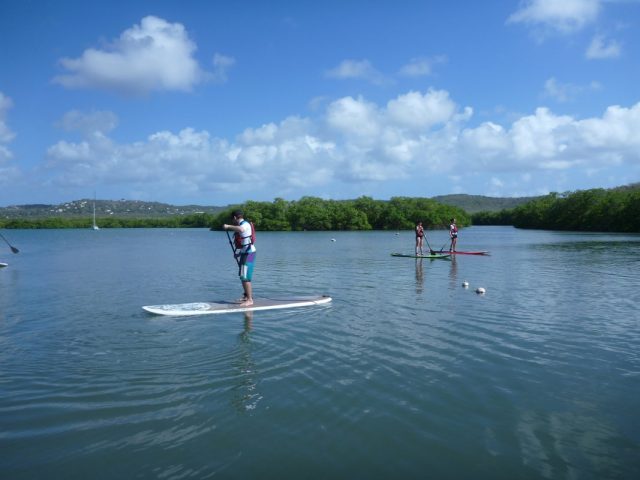 The Yoga Den
The Yoga Den, Goderich offers a variety of Stand Up Paddleboard (SUP) classes and camps including SUP Yoga, SUP fitness, beginner SUP intros, SUP tours, youth SUP, and SUP Kids camps. Check website for schedules and availability.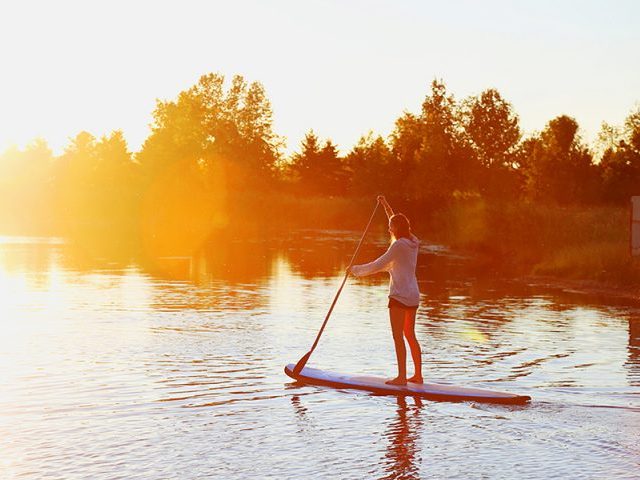 Windmill Lake Wake & Eco Park
35957 Bayfield River Road, Bayfield
Windmill Lake Wake and Eco Park offers water activities available for all ages, visitors can try wakeboarding, paddle boarding, canoeing, kayaking and pedal boating on a 40-acre private lake.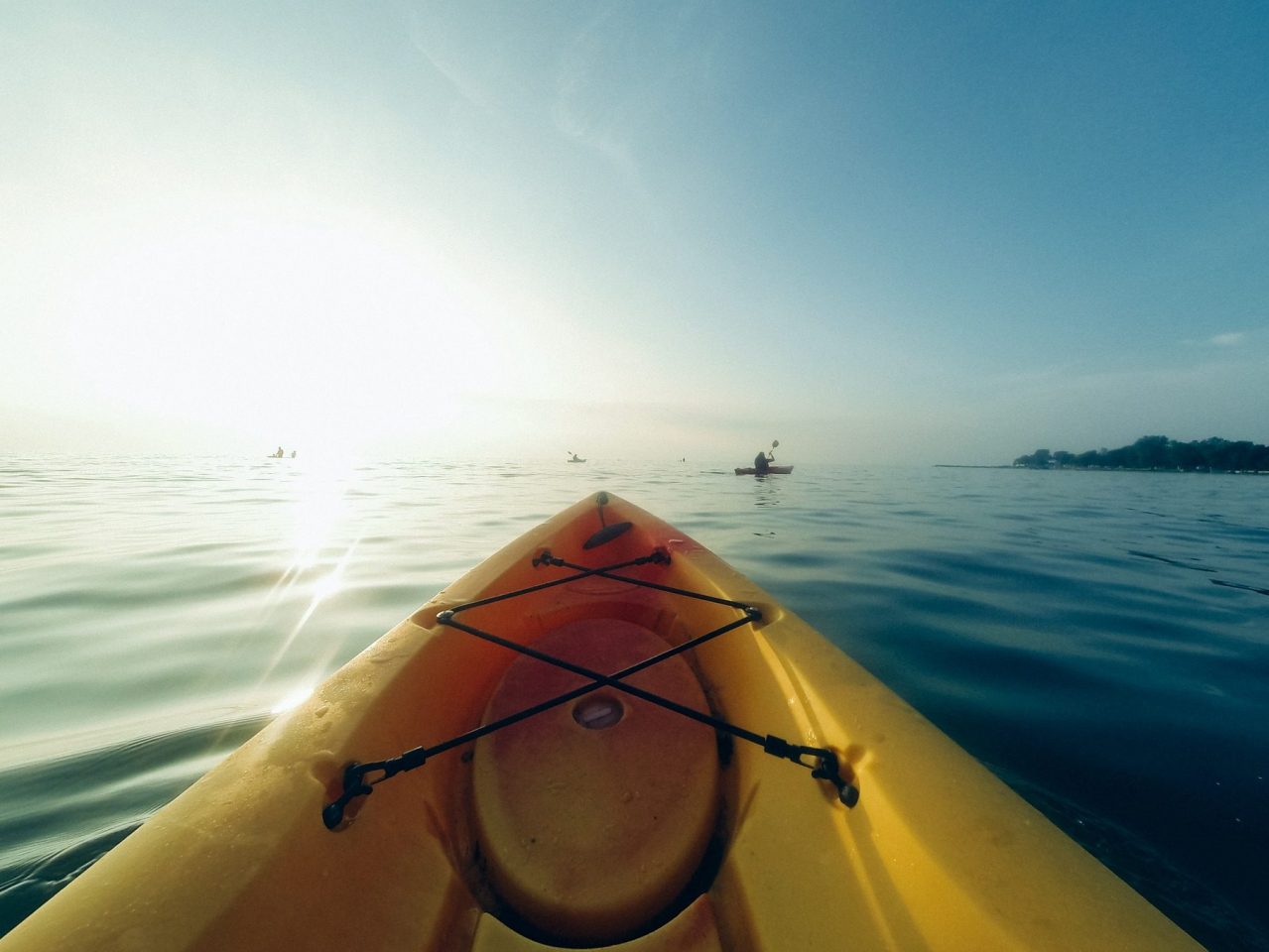 360 Bikes 'N Boards
70 Courthouse Square, Goderich
Bikes and paddleboards can be rented at 360 Bikes 'n Boards to explore the Lake Huron coastline, waterfront, and town of Goderich.