Tour Operators
We encourage you to get out and explore everything Ontario's West Coast has to offer! Book a day-tour with a guide or find an itinerary for a self-guided adventure.
519 Tours
519 Tours lets you choose from a variety of personalized tour options – local beverage, activity, food, or heritage – for a full day or half-day tour with guide and driver for a group of up to 14.
TASTING Huron County
Tasting Huron County provides a half-day guided Goderich Tasting Trail as well curated local food experiences including picnic deliveries and Huron County Breakfast Table.
Explore Beyond the Shore Experience Tours
Explore Beyond the Shore Experience Tours allow you to explore the beautiful countryside of Bluewater and beyond. Adventures include heritage tours, craft breweries and wineries, and farm tours.
Courtesy of Papple Aviation
Papple Aviation
Take off with Papple Aviation for a scenic, mile-high view of the County. See the winding Maitland River Valley, small towns, or the Lake Huron coastline.
Wave Limos & Tours
Wave Limos and Tours offers a wide selection of vehicles to suit every budget and every occasion! Including beer and wine tours, weddings, anniversaries, concert and game transportation, as well as custom itineraries.
Our local bike tours prioritize an unhurried pace, so you can stop to smell the roses, talk to the trees, and scan the skies.  Explore our signature end-to-end trail ride along the Guelph to Goderich corridor, customized tours, and half-day adventures to undiscovered destinations that offer otherworldly surprises.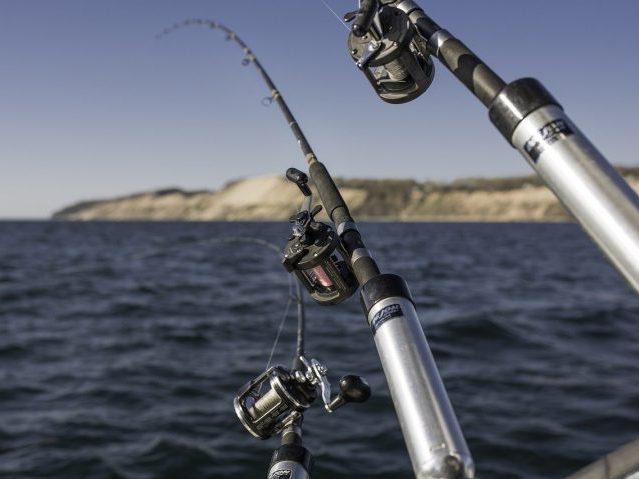 Grand Bend Fishing Charters
10261 Pinetree Drive, Grand Bend
Enjoy fully-guided fishing charters for salmon, trout, and walleye using the best fishing equipment with Grand Bend Fishing Charters. Charters run April through September.
Maitland Valley Fishing Charters
North Harbour Road West, Goderich
Fishing charter services to individuals and small groups for sport fishing on Lake Huron from early May through the end of September each year.
Fly Fitters
Fly Fitters provides anglers of all levels with guided fly fishing, Spey fishing, and sport fishing adventures on the Maitland, Bayfield, and Saugeen Rivers.