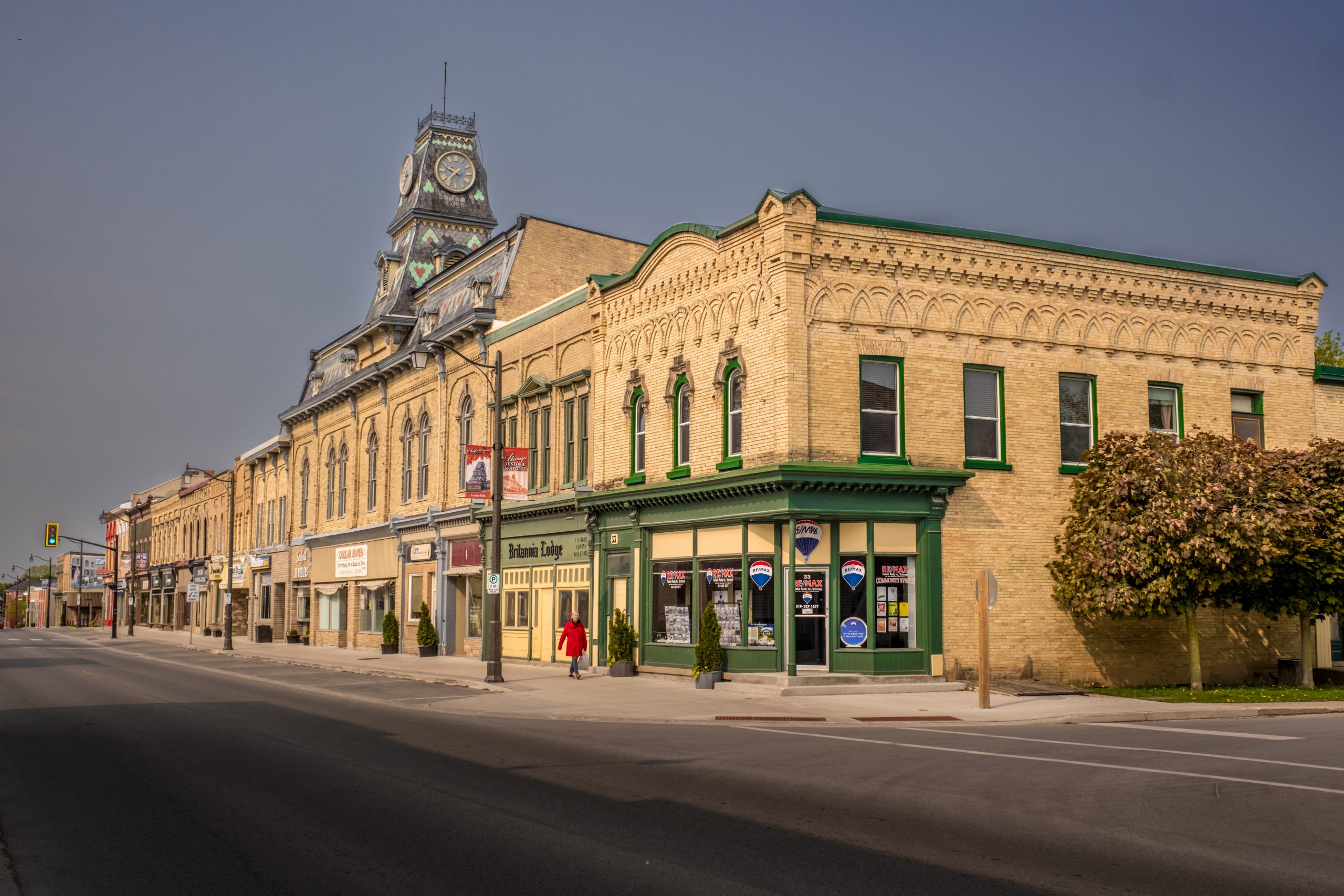 HURON EAST
Experience history in Huron East. Seaforth and Brussels have beautiful commercial architecture and stately Victorian homes. The Van Egmond House, a Country Manor House built in 1846 has been carefully restored and now operates as a museum in Egmondville. During World War II, the Royal Canadian Air Force (RCAF) had a station in Vanastra that was used to train and supply over 7,000 radar technicians and support staff for American, British and Canadian forces.

1. The Farmer's Dell
6 London Rd, Brucefield
The Farmer's Dell drive-in restaurant is a favourite for locals. Serving a menu of traditional roadside dive-infare with a twist plus innovative and tempting weekend specials. The busy parking lot doesn't lie – well worth a stop.
2. The Village Toy Castle
22 London Rd, Brucefield
The Village Toy Castle in Brucefield is the ultimate play destination for kids and toy collectors of all ages. The toy store has the latest and most desired toys mixed with nostalgic classics in a historic Victorian building.  Parents will enjoy the museum of vintage toys and retro arcade games.
3. Vanasta Heritage Tour
26 Toronto Blvd, Clinton
Learn about the secret military history of the small community of Vanastra.  The Vanastra Heritage Tour tells the story of this former Royal Canadian Air Force training base once used to train over 7,000 radar technicians and staff for American, British and Canadian forces during World War II.
4. Maelstrom Winery
78925 Sanctuary Line, Vanastra
Maelstrom Winery is nestled in the crook of land between the south Maitland River and the Bayfield River and is Huron County's first winery. The vineyard now has over 9 acres of grape vines – Vitis vinifera and hybrid varietals. Maelstrom Winery is dedicated to creating unique and memorable experiences from the moment you step in the door, to the first sip of your tasting.
5. Fun Fact
36 Main St. S, Seaforth
There's something about Huron East and Hockey that creates great players. Ten NHL players grew up in or played for Huron East Teams. Enough to have their own NHL Huron East Team. Visit the hockey mural to see some of the greats.
6. Seaforth's Historic Main Street
72 Main St S, Seaforth
Seaforth's historic Main Street is a designated heritage district with its picturesque backdrop of Victorian commercial and municipal architecture. Visitors are rewarded with unique one-of-a-kind retail shops, natural food stores, and family-friendly dining.
7. Guelph to Goderich, Walton Trailhead
83041 Brussels Line. Walton
The Guelph to Goderich Rail Trail, or G2G, is a 132 km trail along the former CPR Railway line abandoned in 1988 and now a highly accessible public recreational trail for non-motorized use – walking, hiking, running, cycling, snowshoeing, and skiing.
8. Walton Raceway
42932 Walton Rd, Walton
Walton Raceway offers plenty of ways to ride in Walton from open ride days to motocross schools & camps. Fans of motocross can cheer on their favourite riders at the Walton TransCan Amateur GNC. Check put the Edge of Walton Challenge Course for more thrills and excitement.
9. Brussel's Fairy Door Trail
402 Turnberry St, Brussels
Make your own magic and follow the Brussel's Fairy Door Trail through the community. Search for all of the fairies' and their tiny homes and enchanted gardens. Three trails to choose from.