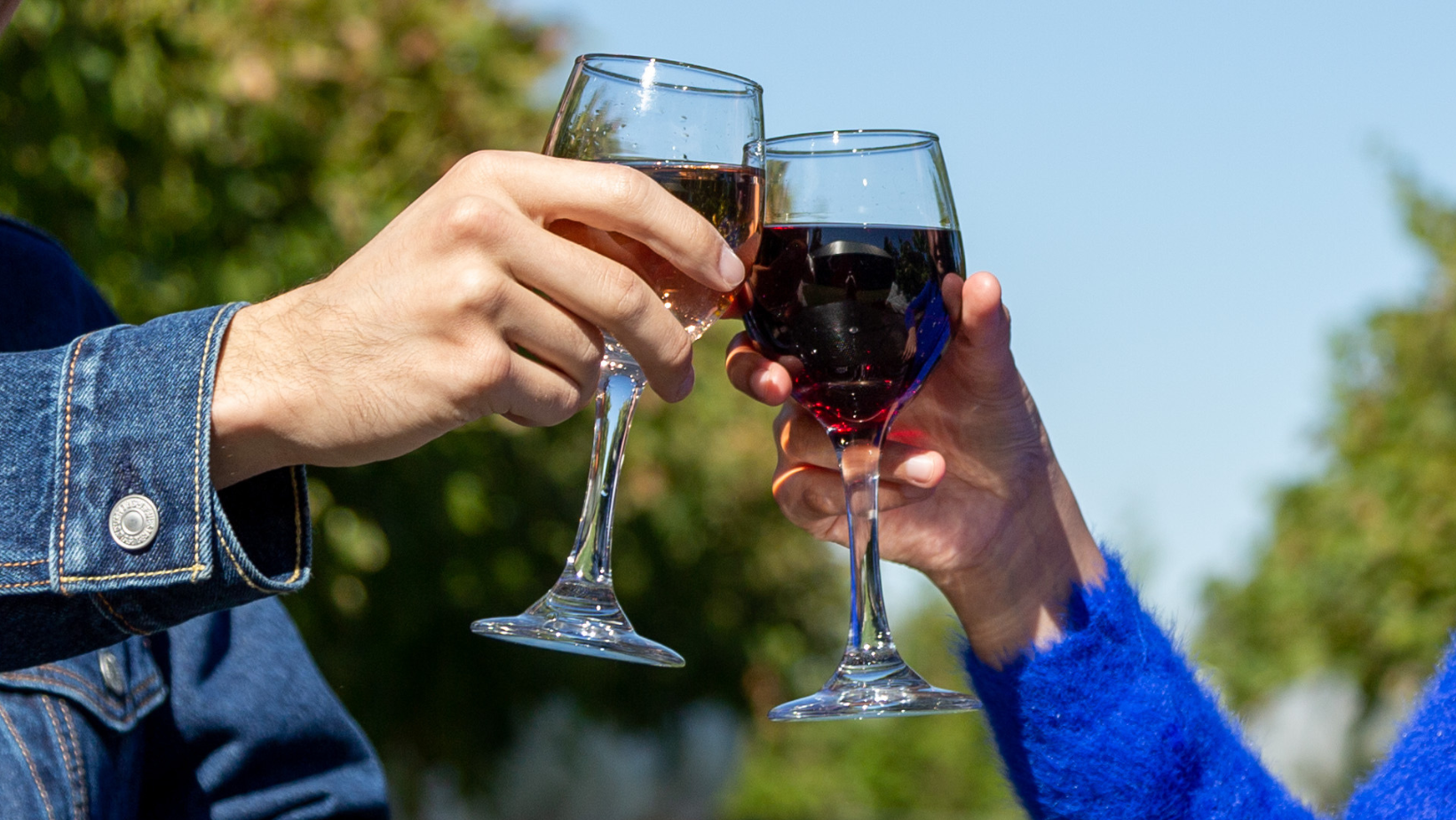 With six breweries, five wineries and one cidery, you can quench the
mightiest of thirsts. Gather some friends and spend some serious social
time sipping, sampling, slurping and burping your way across Ontario's
West Coast. Cheers to that!
Vine & Ale Trail
Discover what's growing in Huron County, Ontario's newest wine, cider and craft beer destination!
Courtesy of Bad Apple Brewing Company

Bad Apple Brewing Company
73463 Bluewater Highway, Zurich
Located a stone's throw away from the shores of Lake Huron, you will find Bad Apple Brewing Company Ltd. The craft brewery is located in a renovated century barn, surrounded by an orchard where they grow some produce that is found in their very own recipes. Despite the name, you'll find no bad apples here, priding themselves on their country atmosphere, hospitality and, of course, lots of craft beer!
Courtesy of Bayfield Brewing Co.

Bayfield Brewing Co.
14 Main Street North, Bayfield
With their passion for delicious beer, food, people and their community, co-owners Ryan Keys, Sarah Keys and Bianca Safai came together to open the Bayfield Brewing Co. in early 2019 in the heart of historic downtown Bayfield — to the excitement of both residents and tourists alike. The brew house has four staple beers on tap — Navigating Lieutenant (a light lager), Woolen Shop (a brown ale), Cabinet Maker (a Canadian pale ale) and Captain Ronny (an IPA).
Courtesy of Cowbell Brewing Co.

Cowbell Brewing Co.
40035 Blyth Road, Blyth
Blyth's Cowbell Brewing Co. is a spectacle for all members of the family, with its retail store, family-friendly restaurant, entertainment spaces, and its award-winning brewing facility (with near hour-long tours available) . Not only is its physical space something to behold, so too are its beers – especially its small batch Renegade series, including Oatmeal Vanilla Black Lager, Amber Belgian Rye Peppercorn IPA, and Mango Hazy IPA.
Courtesy of River Road Brewing & Hops

River Road Brewing & Hops
35449 Bayfield River Road, Bayfield
From farm to glass, River Road Brewing and Hops—Bayfield's first farm-based brewery—grows the very ingredients that makes up their beloved beverages. Through their sustainable brewing process, River Road Brewing and Hops has been able to craft staples such as Thanks Ale Latte, One Lonely Scottish Night, and Two Coconuts Walk into a Bar.
Courtesy of Square Brew Co

Square Brew Co
430 Parsons Court, Goderich
Its name inspired by the heart of Goderich, Square Brew has, in turn, won the heart of those well beyond Goderich's square. Producing roughly 2000 litres of beer per week, the brewery is able to meet demand for its ever-popular 1L Growlers – in such flavours as Something Dark American Porter, Huron County Mango Squad, and Square One.
Courtesy of Stone House Brewing Company
Stone House Brewing Company
76050 Parr Line, Varna
With 25 years of experience under his belt, and after having trained under a German Brewmaster, Mike Corrie opened the Stone House Brewing Company in 2016. With such offerings as Czech Pilsner, Dark Lager, and Bavarian Lager, it's no wonder how the brewery sold out their first three weeks of opening – selling close to 6000 beers!
Courtesy of 2nd Streetlight Estate Winery

2nd Streetlight Estate Winery
36594 Huron Road, Clinton
After a decades old love of Goderich, luck would have it for owners Sahadev Banerjee and Shannon Natuik when, after three years of searching, they found a spot to set up shop. After giving the overgrown property some much needed love and care, they planted the five different vines of Cabernet Franc, Baco Noir, Vidal, Chardonnay and Riesling. In 2017, the manufacturing side of their business was complete, while the retail side opened in the summer of 2019.
Courtesy of Bayfield Berry Farm

Bayfield Berry Farm
77697 Orchard Line, Bayfield
Established in 2001, Bayfield Berry Farm has continued to grow each year since – including becoming increasingly more and more sustainable. As of 2020, in addition to its well-beloved baked goods, fresh produce, jams and preserves, the family operated business now offers an exciting collection of fruit wines, ciders, wine coolers and schnapps.
Courtesy of Cornerfield Wine Co.

Cornerfield Wine Co.
74444 Bluewater Highway, Bayfield
The farm on which Cornerfield Wine Co. Winery sits is steeped in tradition, it being over 175 years old, so, too, is the winemaking process the Durand Family uses in their half dozen wine offerings.  Thanks to Huron County's unique terroir, a cool climate, with nutrient-rich soil, Cornerfield Wine Co. is able to achieve a complex, yet delicate flavor, able to satisfy all palates.
Courtesy of Dark Horse Estate Winery

Dark Horse Estate Winery
70665 B Line, Grand Bend
After the success of their electrical company, J.M.R. Electric, John and Sue Ann Rasenberg set their sights on another business venture, one which would combine her love of wine and his of his community – Dark Horse Estate Winery was born. Alongside their daughter and son-in-law, the winery oversees over 22,000 vines (consisting of such varieties as Cabernet Franc, Chardonnay, Riesling, Baco Noir, Vidal, and Marquette) and accommodates large scaled events, with the help of their 31,000 square foot facility.
Courtesy of East Street Cider Co.

East Street Cider Co.
130 East Street, Goderich
After standing the test of time over the last 165 years, the former Runciman Foundry, now home to East Street Cider Co., is sure to stand for many more years to come, thanks to the success of David Alyward and Ellen McManus. With a combination of 100% Ontario apples, innovative ideas, and a traditional atmosphere, the partners have managed to craft an easy-drinking cider that all can enjoy.
Courtesy of Maelstrom Winery
Maelstrom Winery
78925 Sanctuary Line, Seaforth
The Landsborough family, consisting of Catherine, Jim, and their two sons, paved the way for wineries in Huron County, by establishing the first in the county. Today, the family produces over a dozen different wines! For those undecided about which wine to try, they offer their Maelstrom Wine Club – which offers seasonal shipments of their award-winning wines and ciders.
Courtesy of Schatz Winery, Hessenland Inn

Schatz Winery, Hessenland Inn
72981 Bluewater Highway, Zurich
After having perfected the accommodation side of Hessenland Inn, over the course of almost 30 years, the Ihrig family was ready to add a new facet to their business by laying the vines in 2015 for the eventual Schatz Winery. With all hands on deck, the family carried out their first harvest in October 2017, producing such fan favourites as Frontenac Blanc and Petite Pearl.
Learn more about Huron County's Wineries: