Barn Quilts: A Journey of Family, History & Memories
The Huron County Barn Quilt Trail was created in celebration of the 2017 International Plowing Match, Rural Expo (IPM), and to mark Canada's 150th Birthday.  At that time, 150 quilts were made in both rural and urban areas throughout Huron County for this beautification process. Since 2017, the number of barn quilts in Huron County has continued to grow and there are now well over 200 of these community artworks scattered across the county.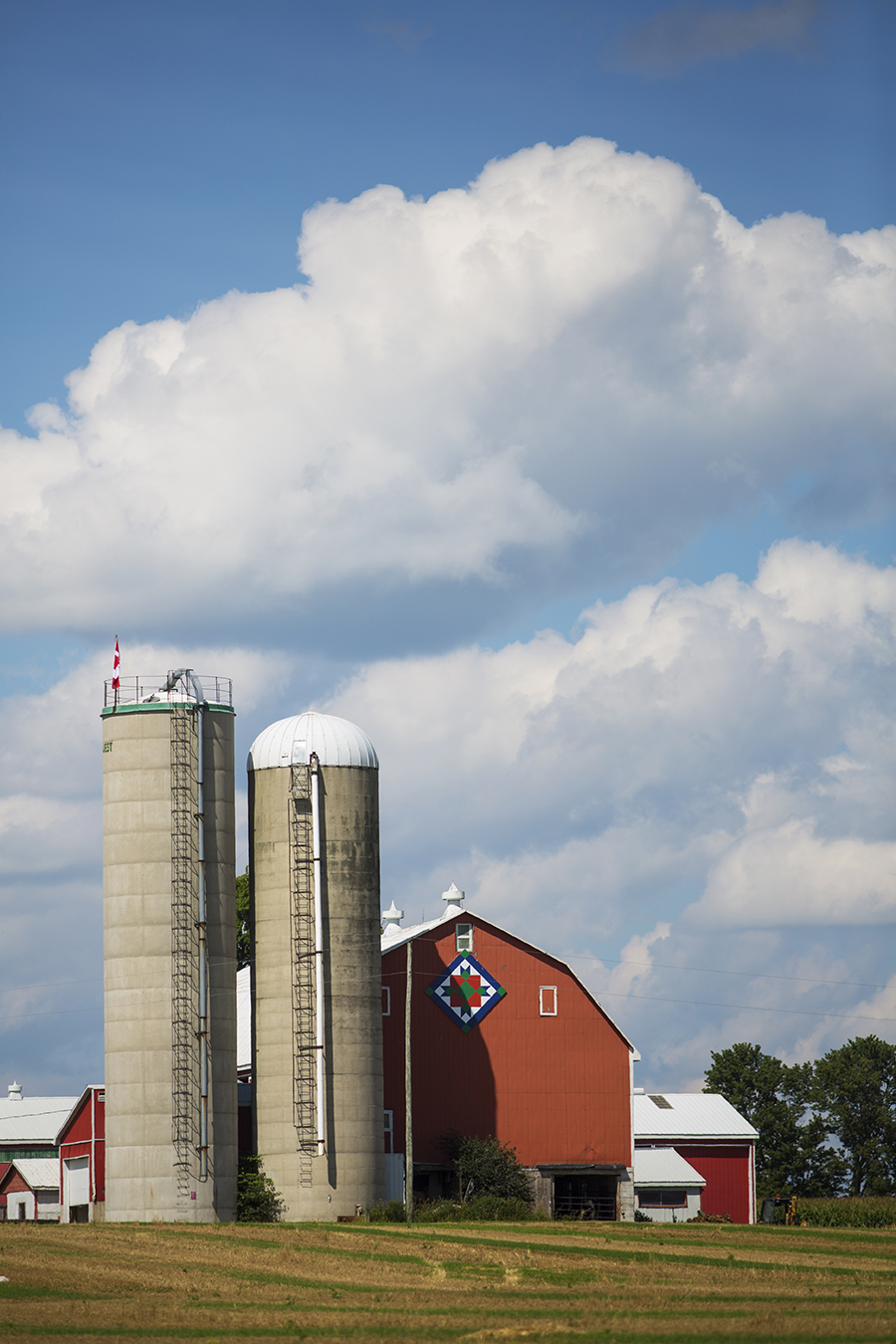 The Quilt Trail takes you on a journey throughout the highways and back roads of Huron County where you experience not only the beauty of the county's agricultural landscape, but also the coming together of communities and families as they tell their stories through these traditional and contemporary painted barn quilt blocks. You will find barn quilts on barns, sheds, homes, buildings, parks, schools, gateway entrances, or even as part of the landscaping. Some have traditional quilt block patterns, while others include farm, family or business names, crests or logos.
Beyond the beautiful scenes and wonderful stories that unfold with these quilts, they also remind us of Canada's disappearing rural landscapes and tugs at our hearts as we remember the old barns, family farms, and growing up in the county.
Want to experience the beautiful stories and quilts? You can load up the whole family and follow the map as you search for these eye-catching artworks while learning about their stories on the go.
Learn about what makes each quilt and story unique: