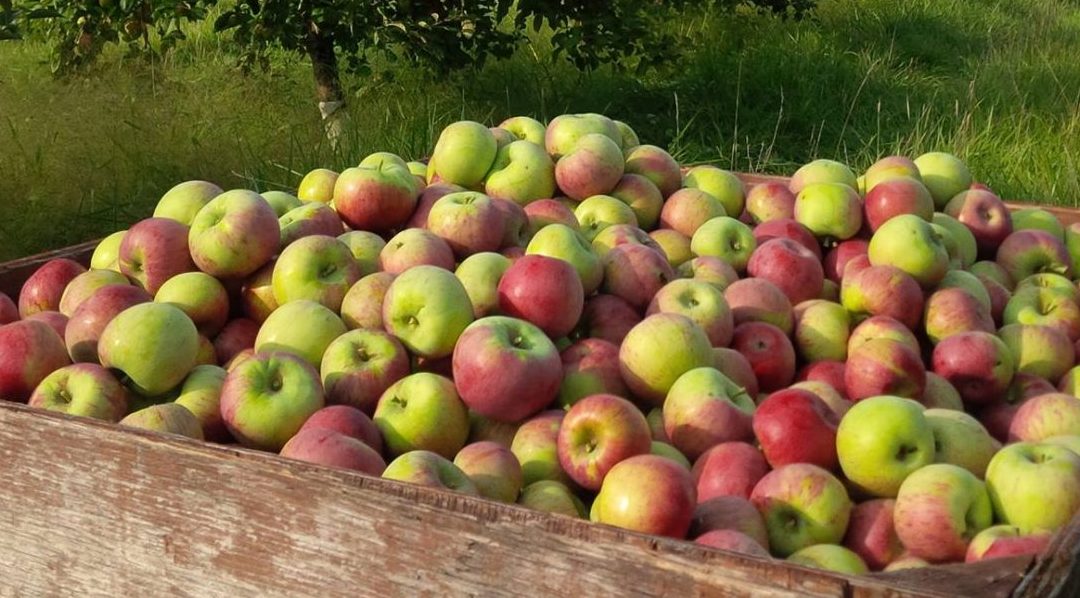 Celebrating the Harvest on Ontario's West Coast
Huron County is the most agriculturally productive region in Ontario so fall around here means harvest season. We invite you to plan a trip to enjoy our breathtaking fall colours and the abundance of fresh produce grown on Ontario's West Coast.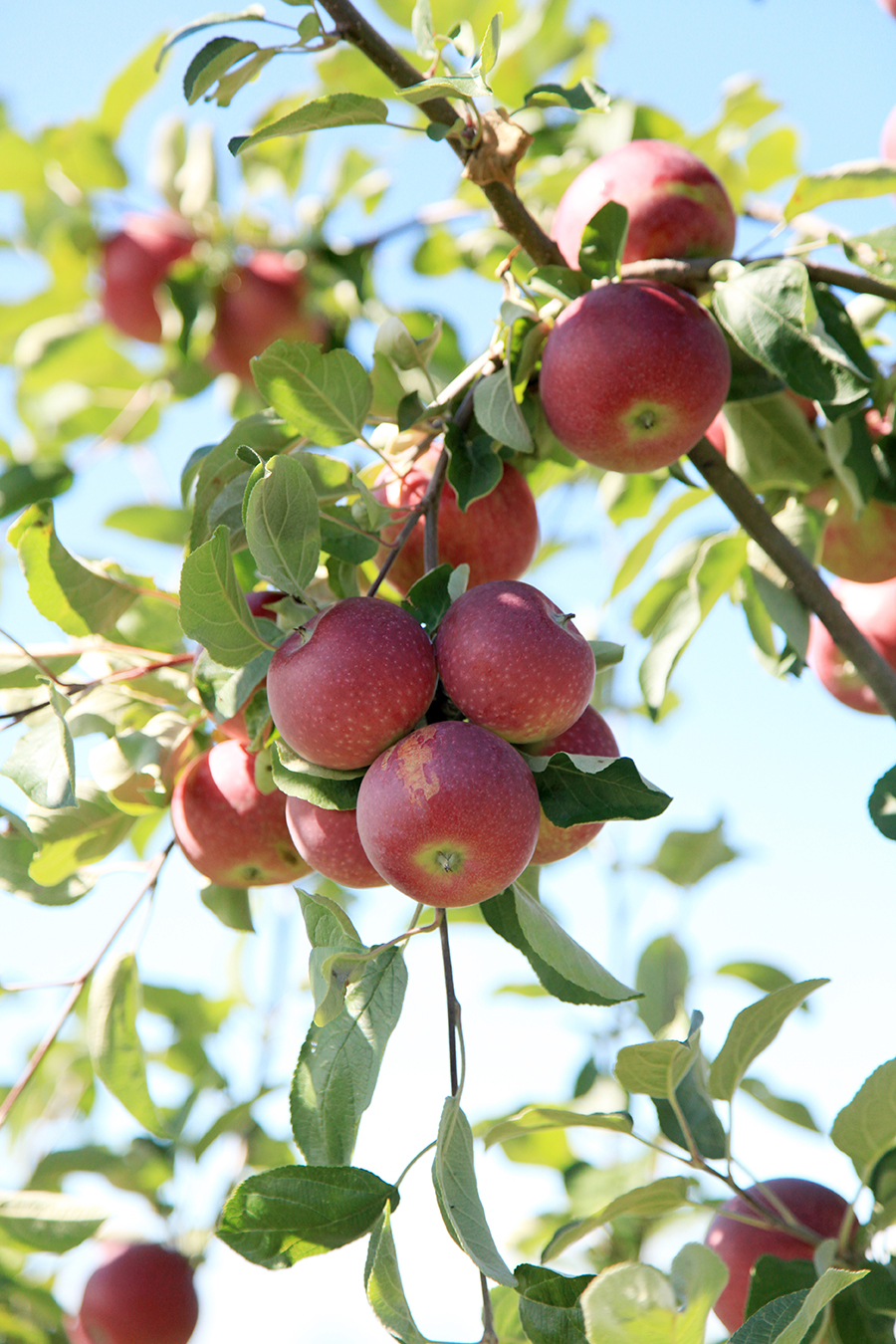 How do you like them apples?
Visit an apple orchard for some fresh, crisp apples and delicious cider. Maitside Orchard near Brussels grows 20 varieties of apples, pears and peaches and are famous for their fresh cider. Their "Play and Learn" Center, open Saturday afternoons in September and October, offers plenty of family fun activities.
Location: 23 Orchard Line, Brussels, ON
Blake's Apple Orchard, also near Brussels, has been growing apples since 1949. They offer 10 varieties of apples, whether pick-your-own or fresh picked in store, as well as cider, apple butter and honey.
Location: 42933 St Michaels Road, Brussels, ON
In early October, Meeting Place Organic Farm offers certified organic Spy apples, an heirloom apple with a sweet/tart flavour. Fans of apple butter will want to pick up a few homemade jars that pairs well with cheese and roasted meats.
Location: 86016 Creek Line, RR 1 Lucknow, ON
Fresh from the Farm
Finding local, fresh and delicious food doesn't get any easier than in Huron County, especially during the fall harvest season. Fergusson Apiaries offers different varieties of 100% unpasteurized Ontario honey, and related products in their on-site store. Their honey and beeswax products are still made in small consistent batches on the premises to provide the very best quality.
Location: 39006 Zurich-Hensall Road #84, Hensall, ON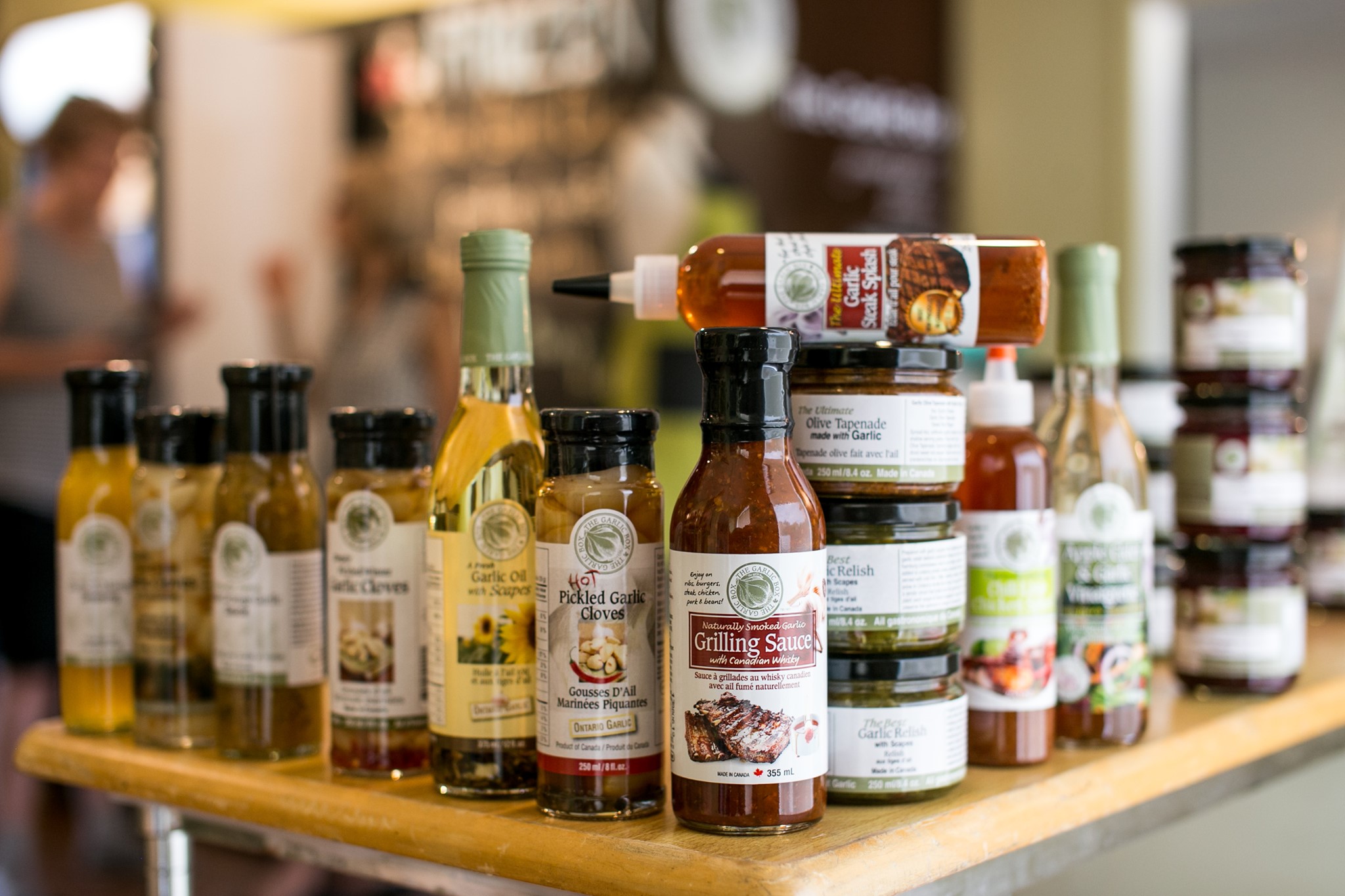 Garlic lovers and home chefs should not miss The Garlic Box, Canada's premier food manufacturer using Ontario grown garlic. A family-run business, The Garlic Box processes more than 40,000 lbs. of fresh garlic per year into innovative products.
Location: 54 London Road, Highway #4, Hensall, ON
Metzger Meat Products offers delicious specialty meats sourced from locally trusted farms, employing traditional European preparation methods. They pride themselves on producing healthy products and traditionally-smoked German delights. Their pepperettes and side bacon are world-class and must-try items on any visit.
Location: 180 Brock Avenue, Hensall, ON
Pick up a fresh or frozen turkey for your holiday meal at Hayter's Farm, a family-owned turkey farm where three generations have taken a hands-on approach to raising wholesome, great-tasting turkey.
Location: 37467 Dashwood Road #83, Dashwood, ON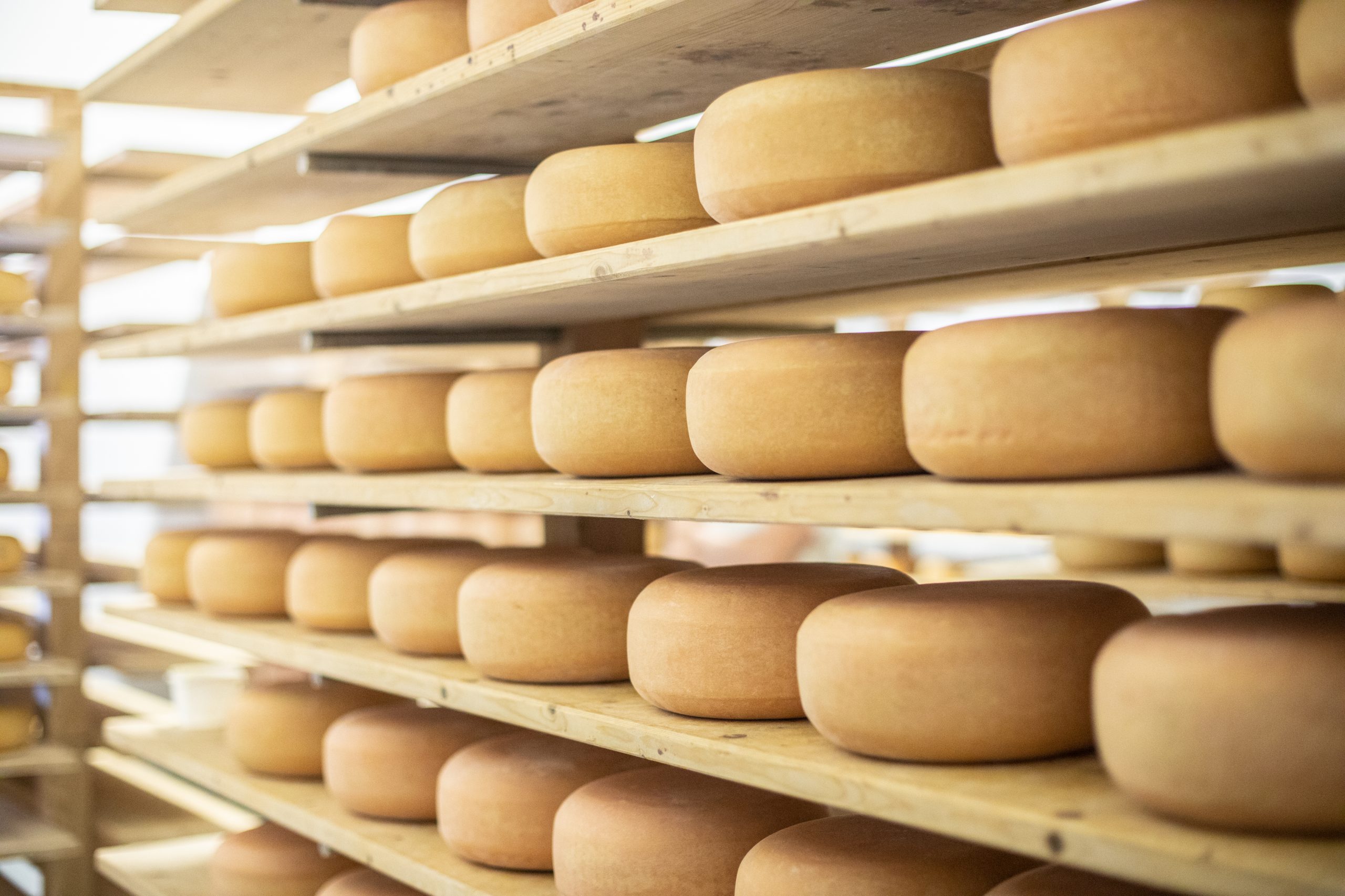 If ham or pork is more of a family tradition during the holidays, check out The Whole Pig, a third-generation family farm that takes pride in assuring the highest quality pork. The Whole Pig carries over 100 high-quality pork products that are delicious, nutritious, and crowd-pleasing favourites.
Location: 37871 Dashwood Road #83, Dashwood, ON
Blyth Farm Cheese is a small, family business near the historical village of Blyth. They make several great varieties of Gouda-style goat cheese on site, including Golden Blyth, Blyth Nettle and Blyth's Drunken Goat – made with wine.
Location: 82521 Allboro Line, Blyth, ON
If you want to find all of your late fall produce in one stop, consider a visit to Masse Fruits and Vegetables. Open until November 1, they are proud growers of Everbearing strawberries, sweet corn, tomatoes, peppers, zucchini, beans, peas, squash, pumpkins, and more.
Location: 35291 Zurich-Hensall Road #84, St Joseph, ON
 Find fresh produce as well as prepared foods at Jerry Rader Homestyle Market & Catering. Their retail market offers a variety of fresh salads and meats in the deli, frozen entrees and baked goods.
Location: 38110 Zurich-Hensall Road #84, Zurich, ON
Finally, stop in at Zehrs Country Market to find something for everyone. From home-style baked goods to locally-raised meats, apples from their own orchard and fresh seasonal vegetables.
Location: 75073 Bluewater Highway #21, Bayfield, ON