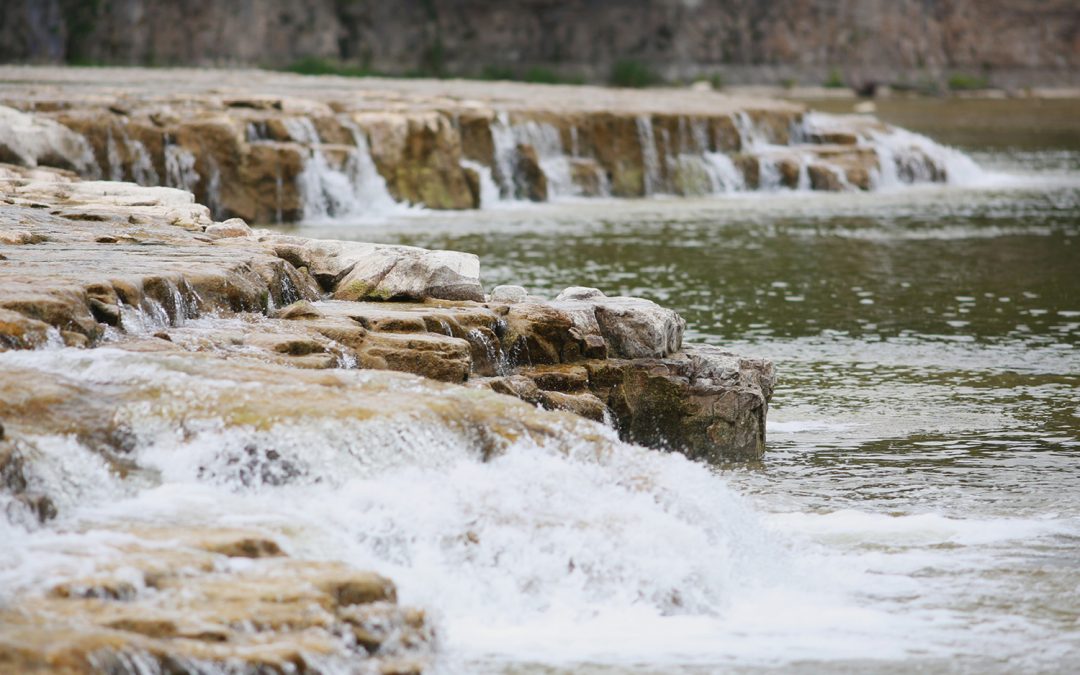 Outdoor Must-Try Experiences
Ontario's West Coast has plenty of outdoor activities on land and water to choose from. Here are just a few of the experiences to get outside and into nature that we recommend you try during your visit. Share your must-try outdoor experiences with us using the hashtag: #OntariosWestCoast.
Set along the scenic Maitland River, Falls Reserve Conservation Area is a natural outdoor playground. The river cascades over a series of low waterfalls as it flows around the park, creating a unique and exciting swimming area. It also offers seasonal camping, excellent fishing, playgrounds, horseshoe pits, a volleyball area, playing field, picnic areas, and a picnic shelter.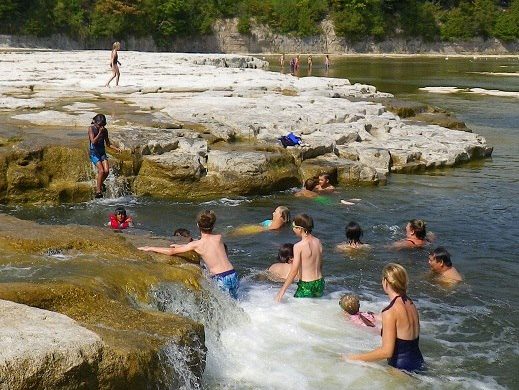 Courtesy of Falls Reserve Conservation Area/Maitland Valley Conservation Authority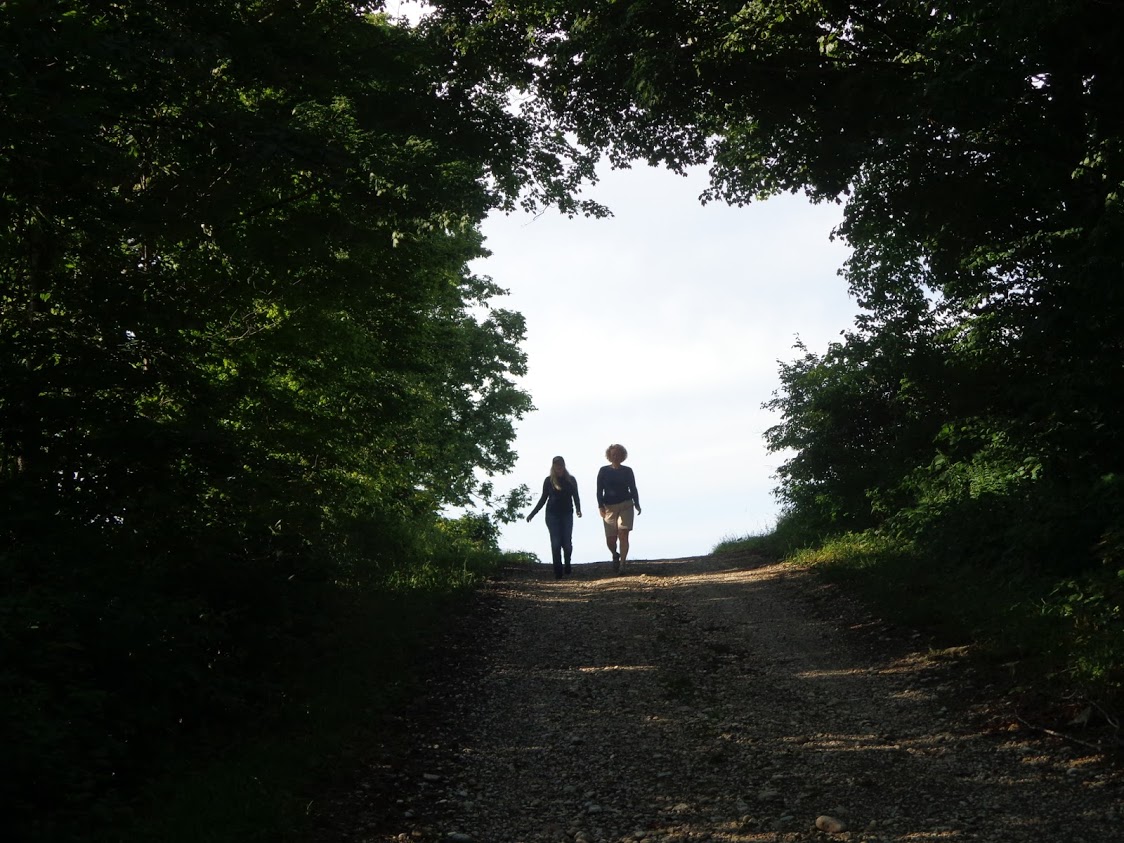 Huron County offers trail enthusiasts of all ages and skill levels a variety of terrains from natural paths to partially paved routes. Download the Huron County Hiking Guide and head out on to the trails and enjoy the scenic beauty and natural landscapes that Huron County is famous for. A few favourites we recommend you explore our Bannockburn Conservation Area, The Maitland Trail, and Wawanosh Valley Conservation Area. Learn more trail details here.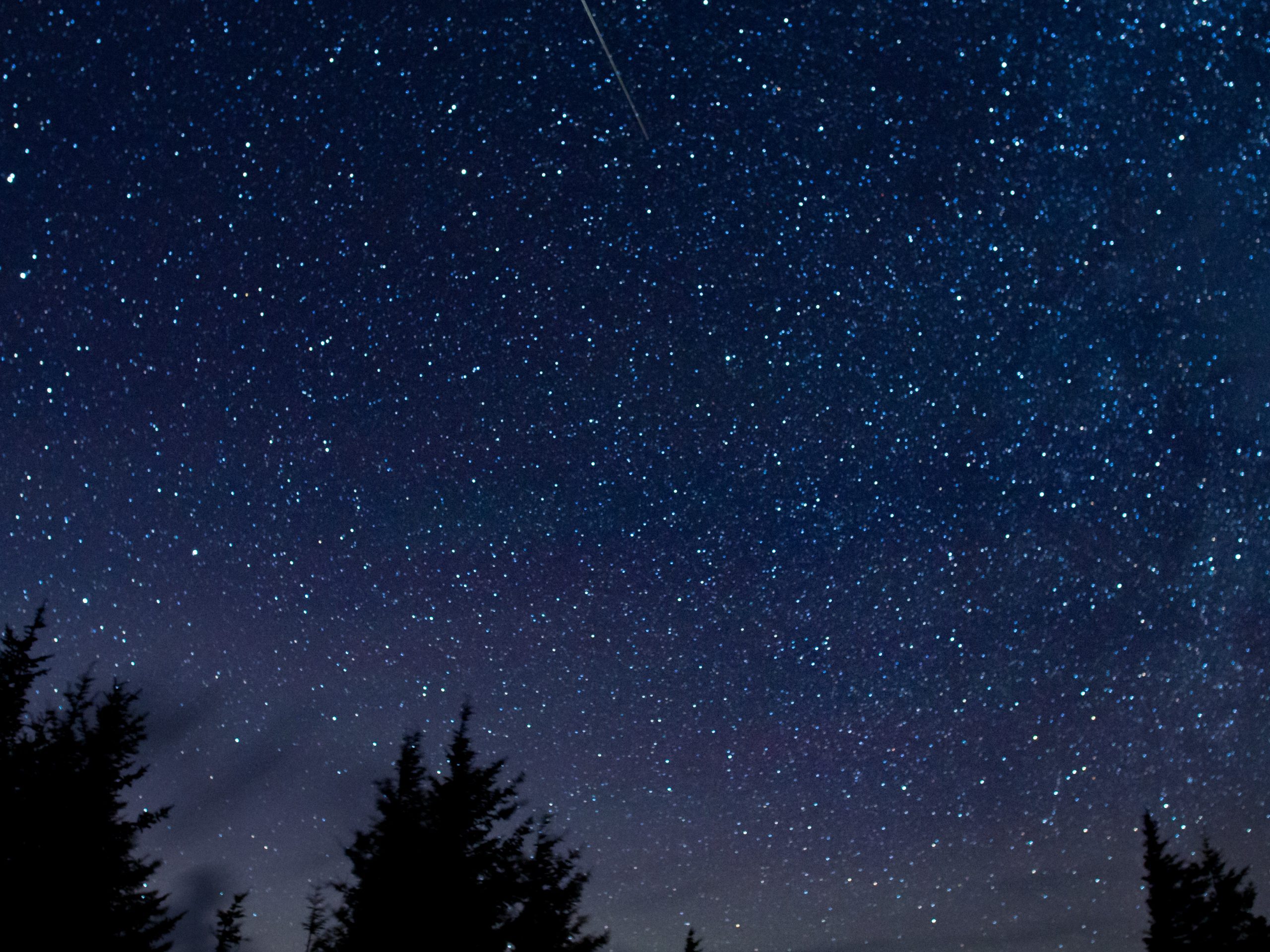 The sunsets are gorgeous but a clear night sky in Huron County can be just as amazing for looking up and stargazing. The moon, constellations, shooting stars, the Milky Way, and some planets are all visible without a telescope. One annual highlight is to take in the Perseid meteor showers in August while lying on a blanket listening to the surf on a dark Huron County beach.
The Port Albert Fishway (located in the Village of Port Albert) is a man-made structure that allows fish to by-pass obstructions to travel upstream on the Nine Mile River. Fish jumping can be viewed from late March until early May, with peak runs occurring in the last 2 weeks in April. In the fall, jumping occurs from mid-September until late November, with the peak occurring during October and early November.
The Exeter white squirrel is a symbol of the town. Exeter's white squirrels are not albinos. True white squirrels are said to be a genetic mutation of the common Eastern Grey Squirrel. In Exeter, this white colour mutation has become predominant. You can find the white squirrels in MacNaughton Park and on the South Huron Trail areas but are more often seen in the residential parts of town.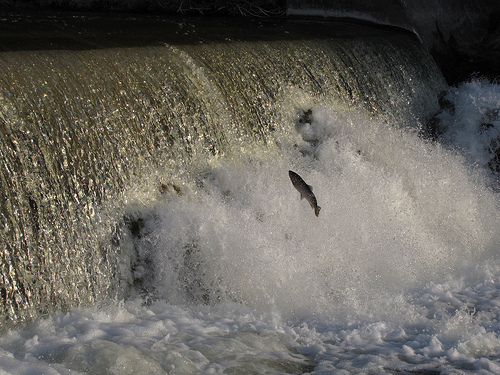 Courtesy of Huronbeaches.ca