Join the Huron County Museum for a virtual presentation with Lucie Heins of the Royal Alberta Museum. This event is free or by donation. Register for the webinar on Eventbrite! 
In 2023, a Red Cross Society quilt made in Exeter during the Second World War was donated to the Huron County Museum. Canadians sent over 400,000 comfort quilts to the UK for the relief of the English population during the Second World War. In cooperation with The Canadian Red Cross Quilt Research Group, Lucie Heins has been instrumental in helping return some of these quilts to the communities across Canada where they were created. Lucie will be presenting on the history of the quilts and the stories uncovered during her research in the UK and Canada during this process.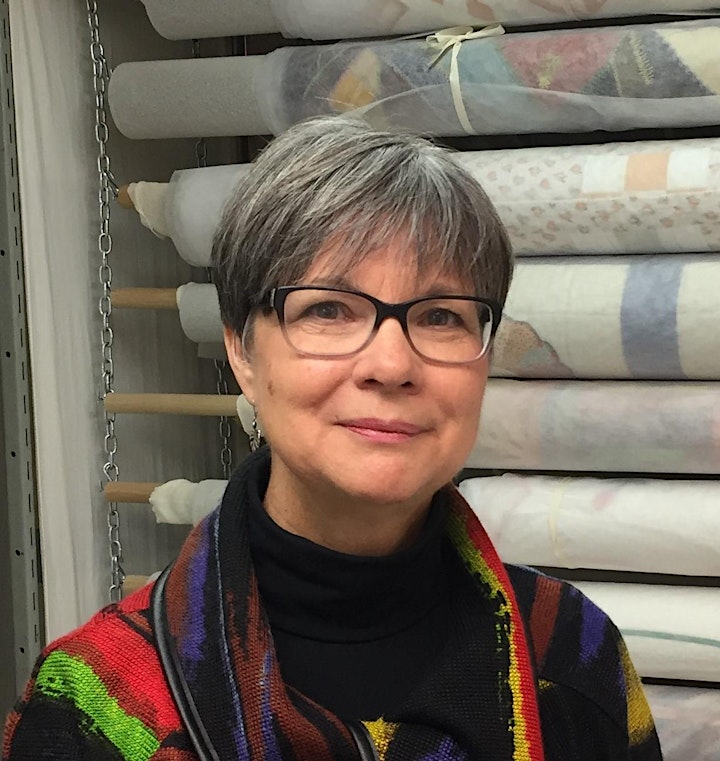 Lucie Heins has been the Assistant Curator for the Daily Life & Leisure program at the Royal Alberta Museum in Alberta for the past 16 years. She has her BSc. & her MA. in Human Ecology, majoring in clothing and textiles. Lucie has worked on projects at the Textile Museum in Washington DC, and in Haifa, Israel, attending to the textile collection at the Baha'i World Centre under the care of the Department of Holy Places.
Lucie is the author of the book, Alberta Quiltmakers and Their Quilts, addressing the gap in Canadian literature on the history of Alberta quilts. She spent seven years documenting and researching 19th and 20th century quilts found throughout Alberta. Most recently, Lucie has facilitated the return of 60+ WWII Canadian Red Cross quilts back to Canada from England.