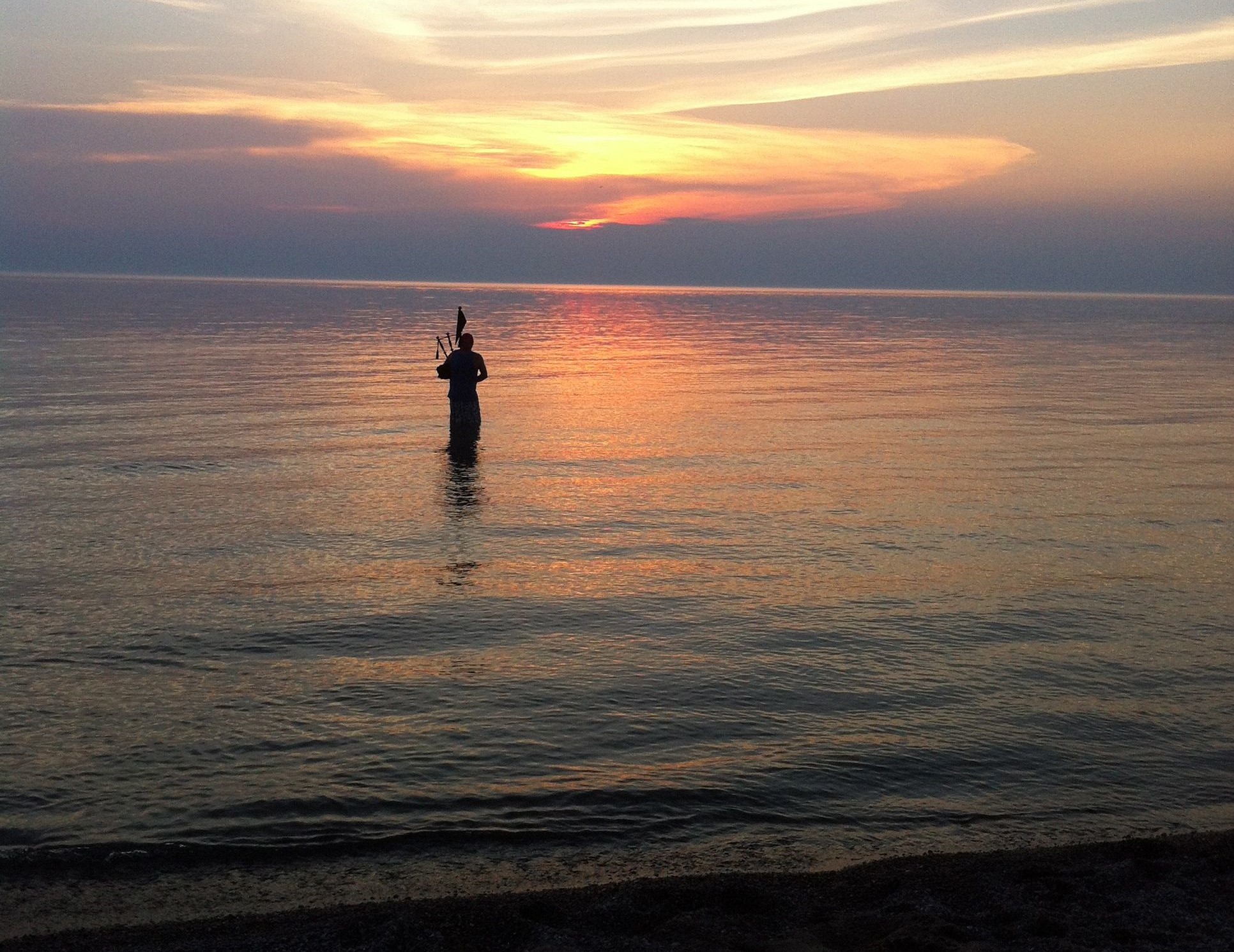 Ashfield-Colborne-Wawanosh
Ashfield Colborne Wawanosh Township is an agricultural community dotted with small villages and hamlets. Explore many natural attractions including the lakeshore, forests and rivers that you can explore by visiting hiking trails, forest tracts and sandy beaches. Enjoy the agricultural output of the township by visiting the many farm stands and Dungannon's Farmer's Market.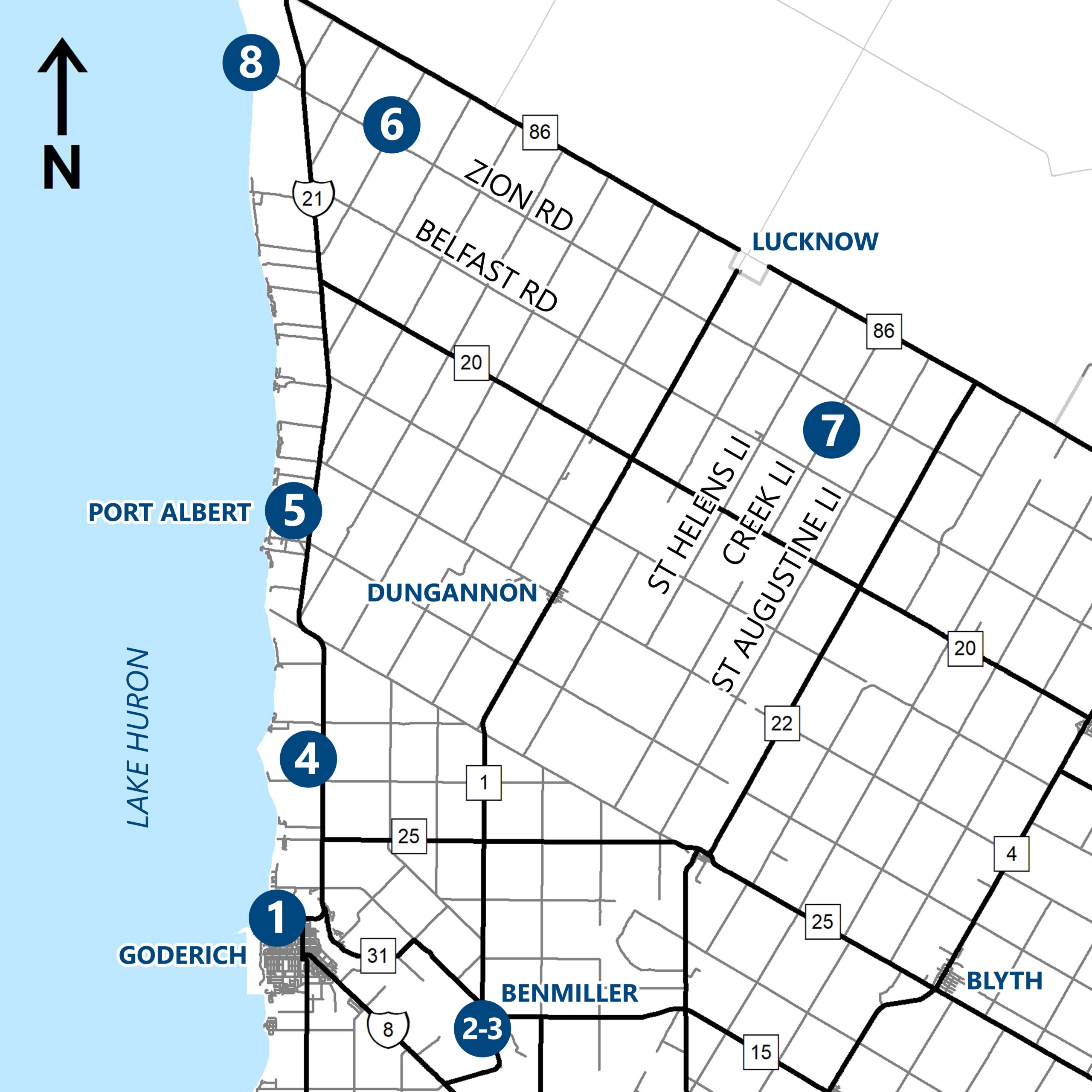 1. G2G Menesetung Trailhead 
Goderich to Auburn Rail Trail, Goderich
The Guelph to Goderich Rail Trail, or G2G, is a 132 km trail along the former CPR Railway line abandoned in 1988 and now a highly accessible public recreational trail for non-motorized use – walking, hiking, running, cycling, snowshoeing, and skiing.
2. Falls Reserve Conservation Area
80900 Falls Reserve Line, Goderich
Falls Reserve Conservation Area is a great place to camp in the great outdoors to just to spend a few hours or a day in nature.  You can body surf in the rapids of the Maitland River, catch a trout in the fishing pond or enjoy the hiking trail. The fall colours here are spectacular. Fee for entry.
3. Benmiller Inn & Spa
81175 Benmiller Line RR 4, Goderich 
Benmiller Inn & Spa on the banks of the Maitland River is the ultimate backdrop for an idyllic getaway. Whether you're looking to be out with nature or on a relaxing getaway, take time to connect with each other and with nature in the beautiful surroundings of Huron County's Hidden Gem. 
4. Point Farms Provincial Park – Beach
82491 Bluewater Hwy, Goderich
There is a beautiful natural, sandy beach located north of the point and easily accessible from the Colborne Campground and beach parking lot. Please note: there are no lifeguards posted at the beaches. Pets are only permitted in the designated area.
5. Port Albert 
4 Central Wellington St, Port Albert
Visit the Village of Port Albert an air force training base for the Commonwealth during the Second World War. The Port Albert Fishway allows fish to bypass obstructions to travel upstream on the Nine Mile River in the spring and fall. The Port Albert General Store & Pub is a great place to stop and grab a bite.
6. Coastal Coffee 
86252 Kintail Line, Goderich
Refuel with a cup of Joe at Coastal Coffee. This local coffee roaster, located in a converted church makes for a unique coffee experience. Grab a pound of the signature West Coast Dark and home-baked treat to go!
7. Meeting Place Organic Farm 
86016 Creek Line, RR 1 Lucknow
Meeting Place Organic Farm is now being farmed by the second generation of the McQuail family, in a sustainable, certified organic, environmentally conscious manner with respect and awe for all living things. Offering certified organic pastured pigs, certified organic 100% grass-fed cattle and organically raised meat chickens. As well as organic eggs, organic apples and apple butter, vegetable, herb and heritage tomato seedlings.
8. Ashfield Park 
33739 Zion Rd, Goderich
Ashfield Park is a hidden gem on Ontario's West Coast. The 15-acre park is an ideal location to host your get-together or picnic and allows you to get away from the busier beaches. Just follow the winding road down to a breath-taking white sand beach.
9. Fun Fact
Johnathan Miller of Benmiller was once believed to be the largest man in Canada or even the world. Born in 1848, he reached a weight of 465 lbs. He passed away at the age of 61 in 1909. His funeral was delayed several days while a custom casket was made that required 12 pallbearers. Remembered not only known for his size, but also his good nature.
Photo credit: Huron County Museum