Courtesy of Huron County Museum & Historic Gaol
Heritage Walking Tours
Take a walk along broad streets and enjoy the collection of well-preserved Victorian-era buildings, home to bustling shops and boutiques, as well as residences and bed & breakfasts. Look up and admire the decorative frames around the windows, sconces under the eaves and bell towers characteristic of Ontario's most charming small towns.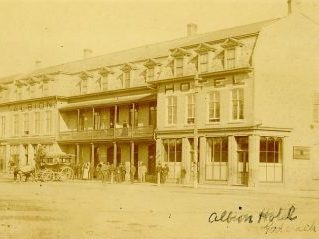 Bayfield
Wander through Bayfield's heritage district, along tree lined streets, and past harbour views with the Self-Guided Walking Tour booklet ($5.00) from the Bayfield Archives and Heritage Centre or Village Bookshop. The Historical Society also has a number of heritage videos available on their website.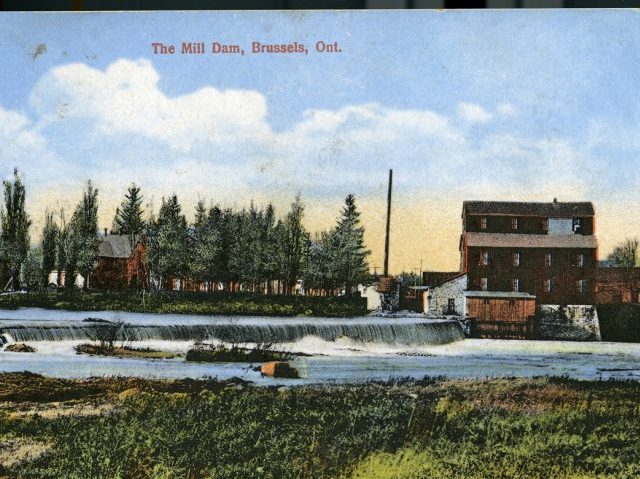 Brussels
After officially becoming a village in 1855, Brussels grew into a prosperous community with its own railway station, many local industries, several churches and community groups, and a main street of fine brick blocks. Tour brochures are available at Huron East Town Hall, 72 Main Street, in Seaforth.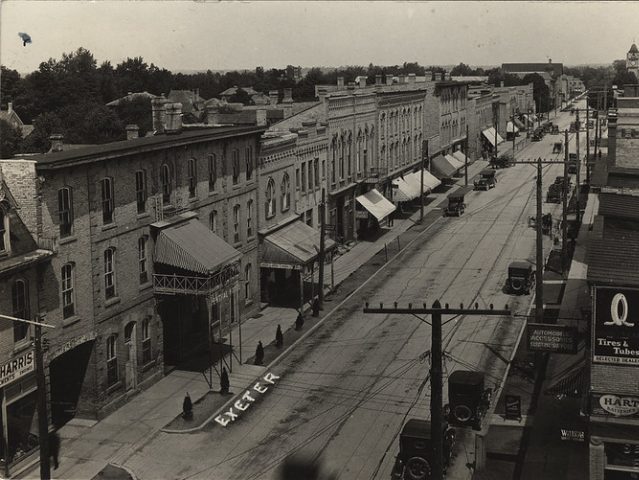 Exeter
A leisurely stroll down Exeter's Main Street will tell the stories of the historic family businesses built by Exeter's first settlers. A second self-guided tour takes you past some of the grander yellow brick heritage homes in Exeter's oldest residential area. Walking tour brochures are available at the Olde Town Hall, 322 Main Street, in Exeter.
Goderich
The Goderich Municipal and Marine Heritage Committee has put together a series of four enjoyable scenic walks that explore Goderich's rich history. Copies of the Walking Tour brochures are available at the Goderich Tourist Information Centre at 91 Hamilton Street or online.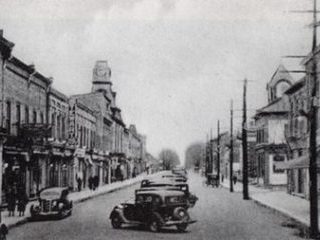 Seaforth
Seaforth is a quintessential small Ontario town, with a story stretching back to the early 1850s. Begin at Victoria Park and circle through town, ending at the Cardno Music Hall and Clock Tower on Main Street. Along the way, pass sixteen municipally-designated heritage properties and take in Seaforth's downtown, one of the oldest designated Heritage Conservation Districts in Ontario. Tour brochures are available at Huron East Town Hall, 72 Main Street, in Seaforth.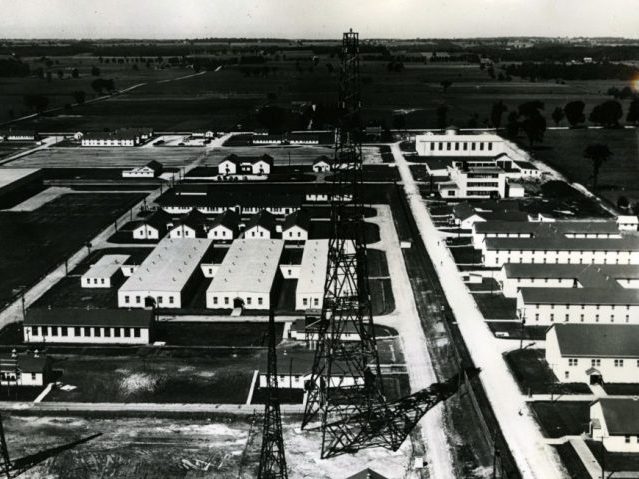 Vanastra
Explore Vanastra's rich past and emerging future through the innovative Heritage Trail. Visit the small community built on the historic site of a top secret Royal Canadian Air Force training base, once used to train over 7,000 radar technicians and staff for American, British and Canadian forces during World War II. Tour brochures are available at Huron East Town Hall, 72 Main Street, in Seaforth.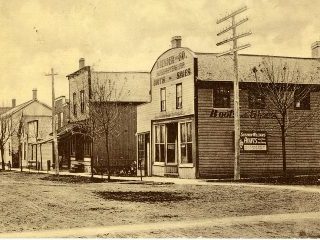 zurich
To begin this walking tour, your first challenge is to find 22 Mary Street. This walking tour begins with the place where lives end and are remembered: the St. Boniface Catholic Church Cemetery.