Courtesy of Blyth Festival Art Gallery
aRT GALLERIES
The beauty of Huron County has inspired countless visual artists working in all media and styles. Check out some of their creations along with the work of talented artisans working in traditional and contemporary crafts at Ontario's West Coast galleries.      
Blyth Festival Art Gallery
431 Queen Street, Blyth
A vibrant and integral part of the Blyth Centre for the Arts, The Blyth Festival Art Gallery is housed in the Bainton Gallery attached to the Blyth Community Memorial Hall. The Gallery hosts five shows annually: one group student show, one group community show and three professional shows.
Courtesy of Elizabeth's Art Gallery
Elizabeth's Art Gallery
54 Courthouse Square, Goderich
Elizabeth's Art Gallery is located on the historic Courthouse Square in Goderich Ontario. Offering a wide range of services and products for all your art and framing needs. Come in and browse the gallery and enjoy the rich selection of original paintings, fine crafts and jewellery.
Fashion Arts & Creative Textiles Studio (FACTS)
441 Queen Street, Blyth
FACTS is an is an educational and innovative hub for fibre, textile and apparel designers and artists. The gallery showcases work by both professional and emerging local fibre and textile artists. FACTS offers workshops for all levels of experience in a multitude of handcrafting arts.
Courtesy of Goderich Co-Op Gallery
The Goderich Co-Op Gallery
54 Courthouse Square, Goderich
The Goderich Co-op Gallery displays the work of more than 35 artists with a plethora of award-winning members and consignees featuring paintings, photography, encaustics, stained glass, fibre arts, pottery and jewellery. Many pieces have Huron County themes. Guest artists and community projects displayed monthly. Artist on site.
Courtesy of JMR Collections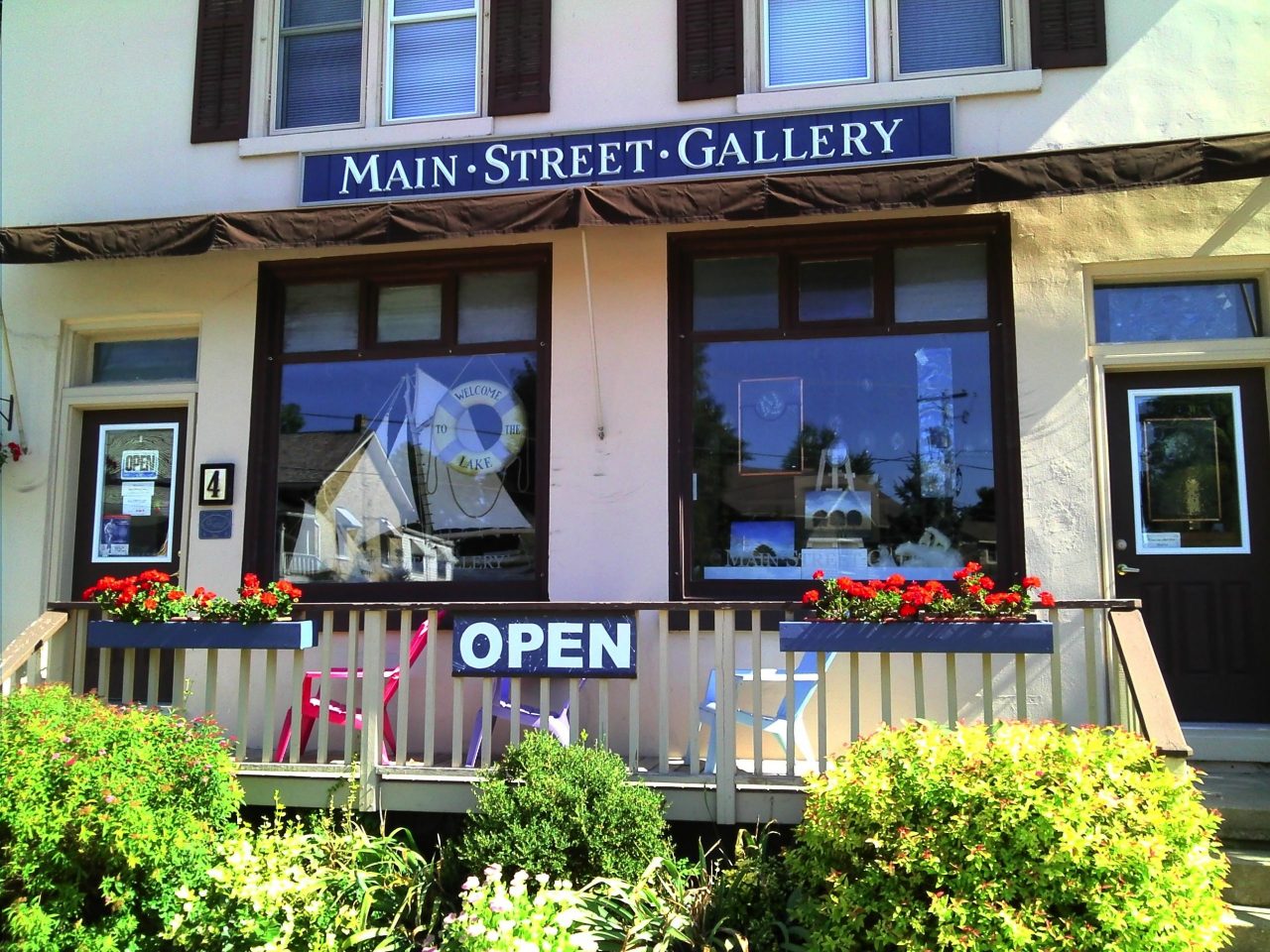 Main Street Gallery
4 Bayfield Main Street North, Bayfield
Main Street Gallery is located in Bayfield, the gallery exhibits the work of many award-winning artists including painters, potters, photographers, wood turners and carvers, sculptors, jewellers, textile, glass, metal and ceramic artists.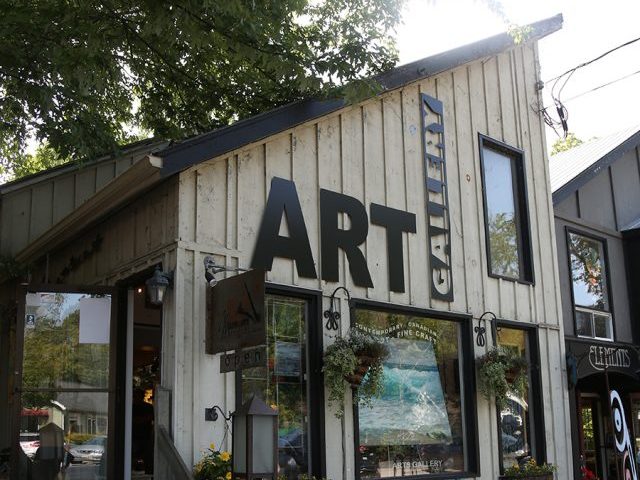 Marten Arts
17A Bayfield Main Street North, Bayfield
Marten Arts is a Canadian art gallery and Bayfield mainstay for over 20 years. The gallery is full of contemporary fine arts, crafts and jewellery.
Patina Studios & Gallery
12B Main Street North, Bayfield
Patina Studios and Gallery artist/owners Joan Bailey (painter) and Tony Eyamie (potter) are often found working on the street in front of the gallery in Bayfield. A great representation of fine art and fine craft including paintings, pottery, wood, textiles, jewellery and more.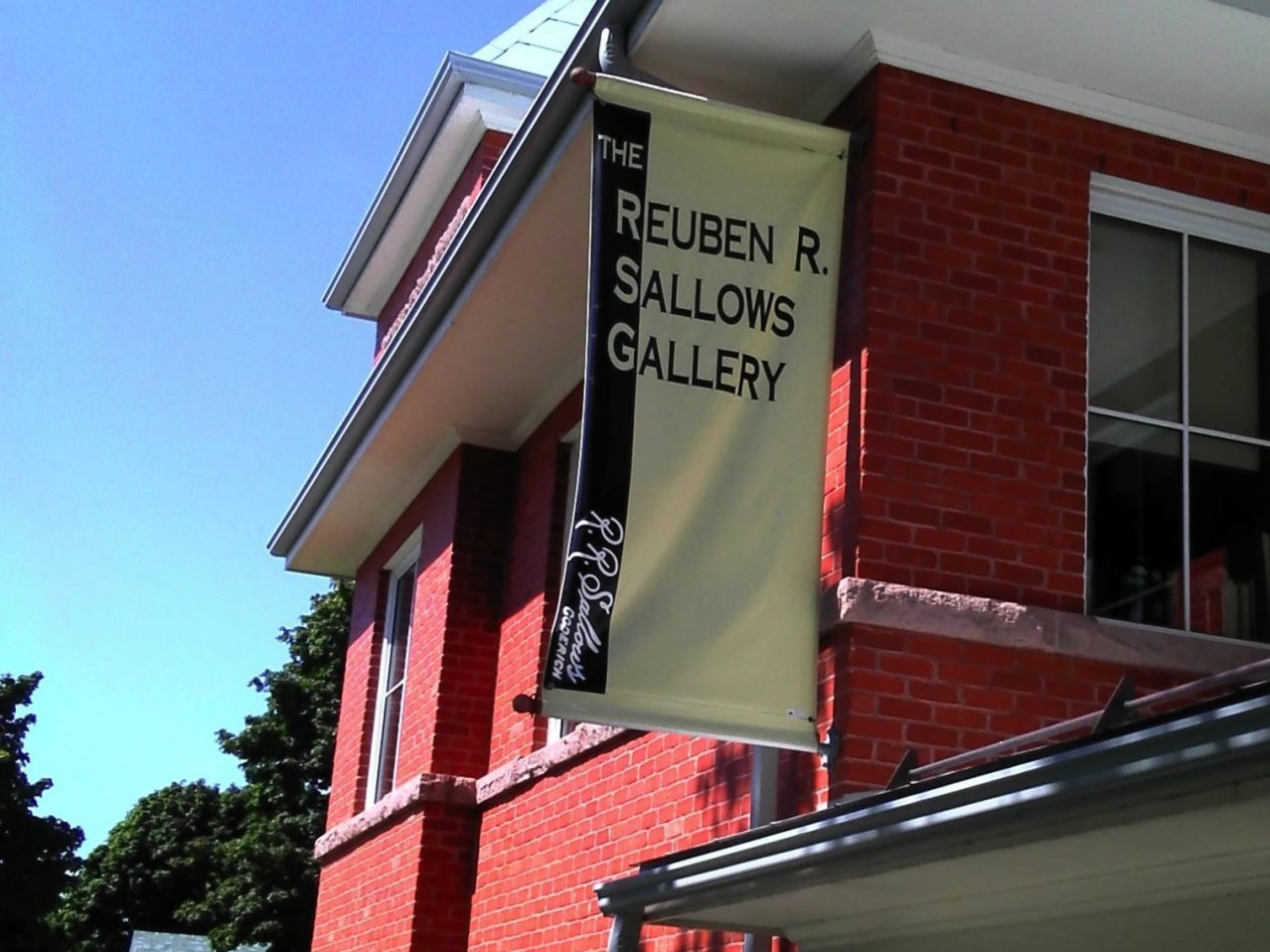 The Reuben R. Sallows Gallery
52 Montreal Street, Goderich
The Reuben R. Sallows Gallery is home to the largest public collection of this renowned Goderich photographer's work and offers changing exhibits two times a year. Located on the Mezzanine level of the Goderich Library.
Courtesy of Sunset Arts Gallery
Courtesy of Wild Goose Studio Canada
Courtesy of Wonky Frog Studio