Get to know the three villages in the Municipality of Bluewater. Bayfield is a charming lakeside village that offers arts, culture and great dining options. Zurich was settled by Swiss-German immigrants and was once home to famed clockmaker George Hess. Pride in their heritage is found in the village name and in the St. Peter's Lutheran Church clock tower. Hensall is the white bean capital of Canada. Thousands of tons of beans are annually processed, packaged and shipped globally in this agricultural industry hub.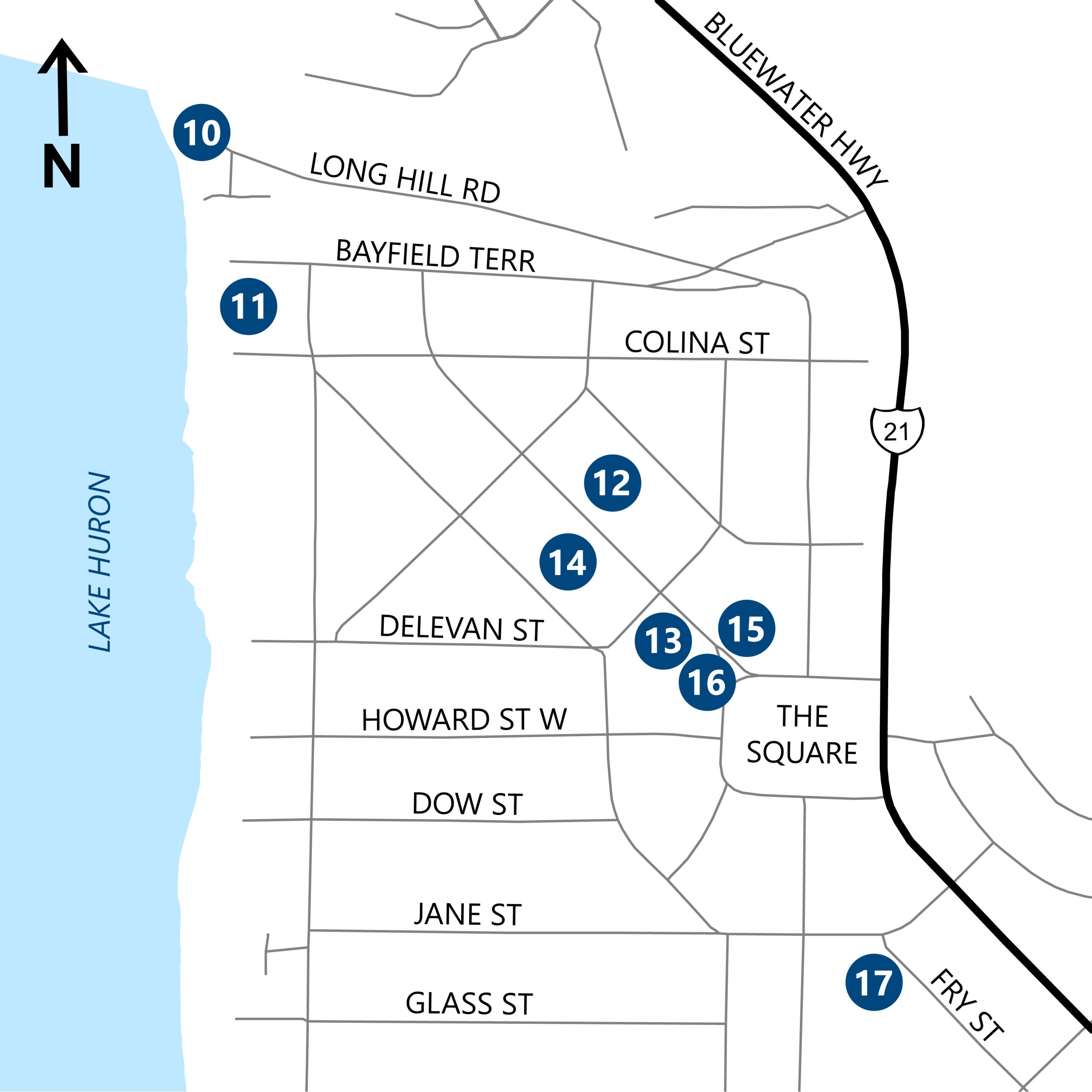 1 Fry St, Bayfield
The family-friendly Bayfield Fair continues a 167-year country fair tradition and runs from August 18-20. Enjoy musical entertainment throughout the weekend. The arena will be filled with exhibits and demonstrations. Horse, 4-H, animal displays, community meal, inflatables, children's activities, and entertainment for all ages are features of the fair.
Fun Fact
Dr. Jennie Smillie
Dr. Jennie Smillie Robertson was the first female surgeon in Canada and grew up on a farm near the village of Hensall. Visit the Jennie Smilie Park in downtown Hensall.
(Image source: Lauren Elder Collection)