Take a trip to the country. The Municipality of Morris-Turnberry is our most agricultural municipality. A patchwork quilt of crop fields, cows grazing in pasture, and pretty as a picture farmsteads. This is where you'll encounter the real deal rural farming way of life.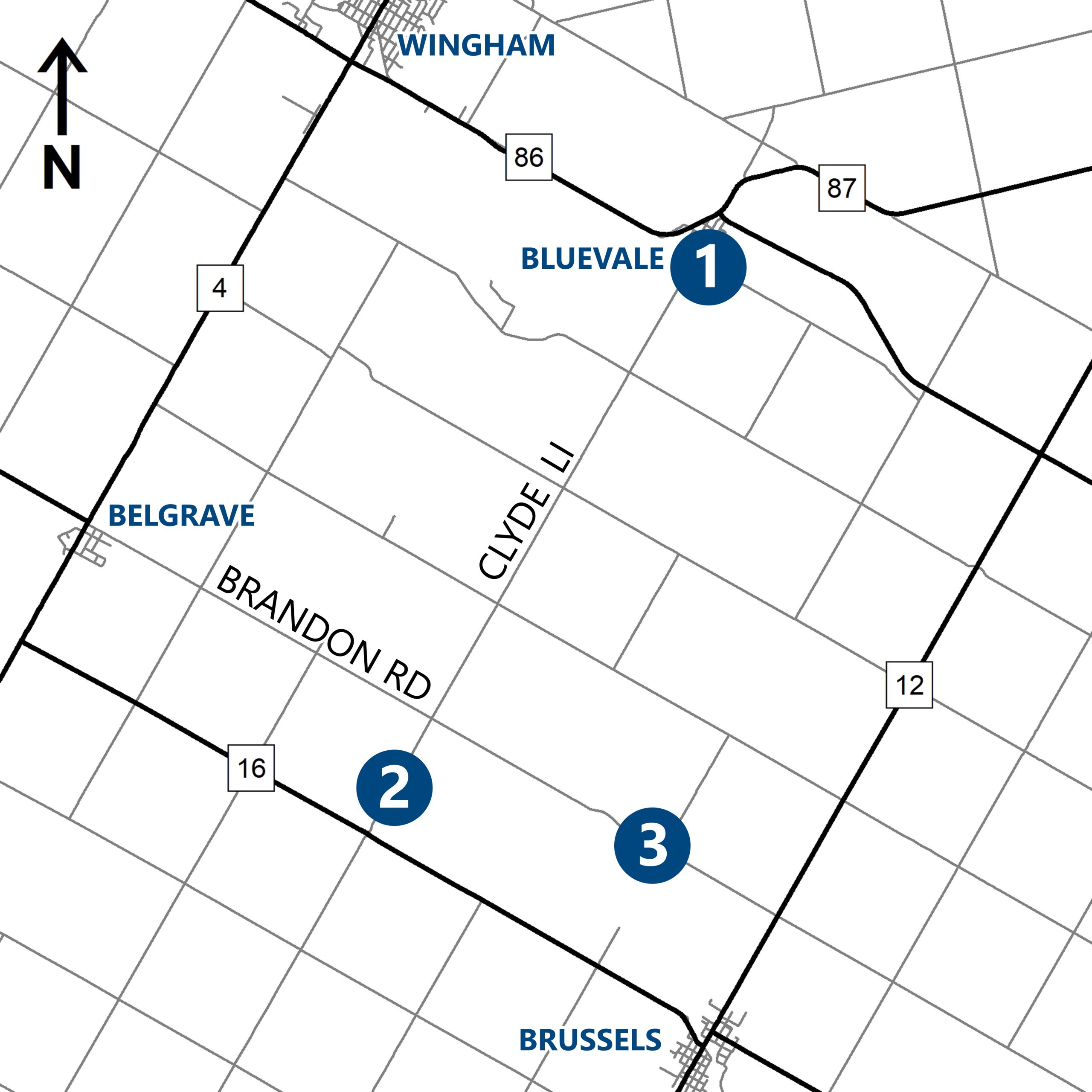 1. Bluevale Dam
13 Clyde St, Bluevale
Experience the power of the beautiful Maitland River. The Bluevale Dam has been around since the late 1800s. Visit the mill pond at the southern end of the village, to enjoy the peaceful scenery.
2. Stevenson Tract
41502 Morris Rd, Brussels
Explore a piece of Ontario's reforestation legacy on the beautiful mixed forest trails of the 200-acre Stevenson Tract. The forest tract features a prime fish habitat and some of the best hiking trails in the county.
3. Malette Family Farm
42217 Brandon Rd, Brussels 
Spend an afternoon at Malette Family Farm with their family of farm animals. Enjoy a farm tour and walk with the alpacas. You'll leave feeling happier than a pig in mud.
Fun Fact
In 1858, Kepple Disney (Walt's grandfather) married Mary Richardson. They purchased a farm on Lots 27 and 28 of Morris Township near Bluevale. Kepple and Mary had 11 children of which Elias Charles Disney (Walt's father) was the oldest, born on February 6, 1859, in Bluevale.