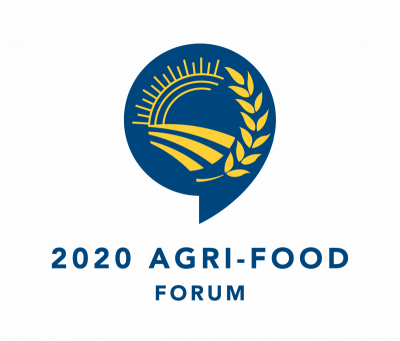 2020 Agri-Food Forum:

Virtual Field Trip
Explore Huron County with us!
Family Farming
From smaller operations to some of the County's largest outfits, farming is a family business. Hear from the 2020 recipient of the Huron County Federation of Agriculture Outstanding Contribution to Agriculture Award, Bev Hill, and his family about their multi-generational operation, located outside Varna, Ontario.
Barn Quilt Trail
Barn quilts are painted replicas of fabric quilt blocks installed on barns, drawing attention to Canada's disappearing rural landscapes, timber frame barns, and the family farm. Join us to explore Huron County's vibrant barn quilt trail and hear about what makes each quilt and story unique.
Viticulture in Huron County
In 2012, the County of Huron began to investigate the viability of Huron County growing grapes and becoming a new wine region in Ontario. 8 years later, Ontario's West Coast has emerged as one of Ontario's newest wine regions.
Huron Demonstration Farm
Agricuture innovation at its best! Huron County and the Ausable Bayfield Conservation Authority have partnered with Huron Soil & Crop Improvement Association to demonstrate sustainable agriculture and water quality practices on 40 acres south of Clinton.
Stewardship in Huron
Take a walk with Warden Jim Ginn on his family farm and learn about Jim's approach to stewardship and the projects he has completed over the years.
Lower Maitland Valley
In Huron, the important relationship between agriculture and natural areas is recognized, promoted and celebrated. The Lower Maitland Stewardship Group is proud to present this video showcasing the breathtaking views of the Lower Maitland River – one of the healthiest river systems in Southern Ontario.
Clean Water Project
Since 2005, nearly 3000 stewardship projects have been completed with the support of Huron County residents and Huron County Council. One of the program leads, Doug Hocking, discusses the project in conversation with County Biologist, Marcus Maddalena.
The Life and Work of J. W. McLaren
Take a virtual tour of Reflections: The Life and Work of J. W. (Jack) McLaren. From Mirth and Mud at Ypres Salient and Vimy Ridge to the vibrancy of landscapes from Huron County and the Maitland Valley, explore the works of artist Jack McLaren (1895-1988).
Explore the Sheppardton Tract
Sheppardton Tract was purchased in 1946 for the purpose of restoring forest cover on marginal farmland. In partnership with the County, the Province of Ontario and local community groups planted over 395,000 trees between 1946 and 1954. The 280 acre tract is now the largest of the 14 Huron County forest tracts.